Apple iPhone X Fold: New Patent Details Flexible Display, More
A new patent reveals Apple's plans for a foldable device that may be coming soon.
According to a patent published by the U.S. Patent and Trademark Office, Apple plans to create a foldable device with a flexible display that "overlaps" two portions of the device's housing, and that this flexible display will have a squeeze sensor for some purpose. The patent was first spotted by Patently Apple.
The patent, "Flexible Electronic Devices," is a continuation patent that follows five patents that the Cupertino tech giant have applied for since 2011. It asks the USPTO to protect the following ideas or designs that Apple might use in foldable devices it might release in the future:
First, the patent described an electronic device with a housing that has two portions, the second of which moves relative to the first. The housing has region that connects the first and second portions together by means of a hinge. The device has a flexible display that overlaps the two portions.
Second, there's a control circuitry that monitors the change in position of the device's first and second portions. The circuitry will change the device's operating mode depending on the change in position of the device's first and second portions.
Third, the flexible display produces display content. Underneath that, there's a sensor that detects a squeeze in the device's flexible display. This sensor sends squeeze signals to a control circuitry which then changes the content shown on the display in response to squeezes on the flexible display.
Fourth, the control circuitry also activates software applications in response to squeezes made to the flexible display, and the activated software application changes the content displayed.
Fifth, the electronic device will have a force sensor. This force sensor can be part of the sensor that detects squeezes made on the flexible display. This force sensor can also be located in the flexible display.
Of course it's worth noting that Apple hasn't made any announcements about a foldable device as of the moment. It recently unveiled new iPhone models, a new 10.2-inch iPad and new Apple Watch Series 5 models in titanium and ceramic. It hasn't said anything about the iPhone X Fold yet, but analysts believe a foldable device is in Cupertino's plans for the future.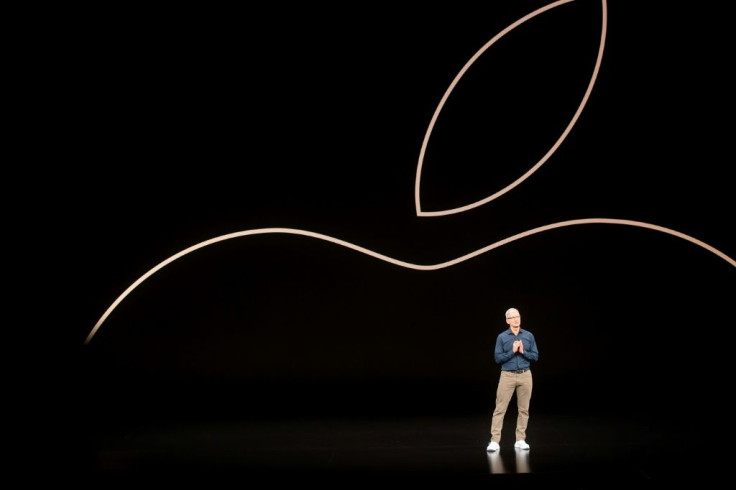 © Copyright IBTimes 2023. All rights reserved.