Apple Lawsuit: iPad Maker Responds To eBook Price Fixing, Collusion, Antitrust Allegations From Justice Department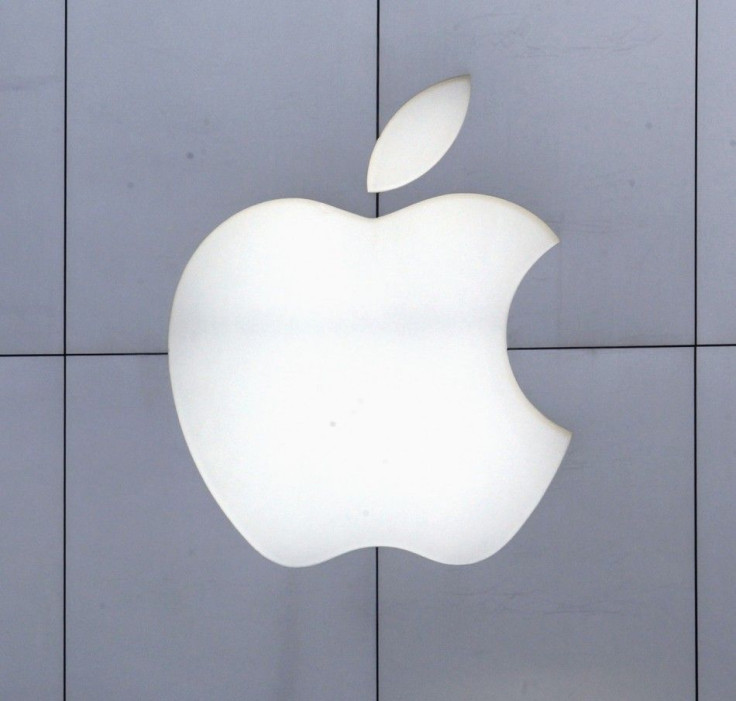 One year and one month after the United States Department of Justice issued a civil antitrust lawsuit against Apple Inc. (Nasdaq: AAPL) and a handful of book publishers last April, the Cupertino, Calif., tech giant responded to the DOJ's allegations that it had colluded with five electronic book publishers to raise the price of e-books back in 2010.
Apple filed two different proposed findings of fact on April 26, but both were released on Tuesday.
The electronic book publishers implicated in the Apple lawsuit were News Corp's HarperCollins Publishers Inc., CBS Corp's Simon & Schuster Inc, Lagardere SCA's Hachette Book Group, Pearson Plc's Penguin Group USA and Macmillan, which is part of Verlagsgruppe Georg von Holtzbrinck GmbH.
The DOJ initially accused Apple of acting as a "go-between" with these five publishing houses back in 2010, as the iPhone maker was readying the release of its first-ever iPad in March.
Apple Responds To The Allegations
Apple said in its April 26 filing that the five e-book publishers had independently decided to adopt measures that would force Amazon into raising its e-book prices, most notably by selling expensive hardcover books first to bookstores in what's known as "windowing."
Apple said it had reached out to the five ebook publishers as it was developing an online bookstore for the first-generation iPad, but each of the publishers initially balked at the idea of giving 30 percent commission to Apple. The iPad maker also demanded that the book publishers not undersell them and that they completely forsake their "windowing" methodology.
"Early -- and constant -- points of negotiation and contention were over Apple's price caps and 30 percent commission," Apple described in its 81-page filing. "After Apple sent draft agency agreements to each publisher CEO on Jan. 11, each immediately opposed Apple's price tiers and caps."
Apple noted many different obstacles and counterproposals placed by the e-book publishers, adding that HarperCollins' parent company, News Corp., didn't sign the e-book deal until Jan. 26, 2010, the eve of the iPad launch.
According to the DOJ's lawsuit, Apple's alleged collusion with e-book publishers pushed up the average price of a U.S. e-book from $2 to $3 in a three-day period in early 2010. Apple disputed this allegation in a second report of proposed findings of fact, which was also filed on April 26 and released on Tuesday. In the filing, Apple said e-book demand "exploded" shortly after the release of the first iPad and asserted that the average retail price of e-books actually dropped from $7.97 to $7.34.
About The Lawsuit
The lawsuit described how Apple frequently met with several publishing executives in private dining rooms of upscale Manhattan restaurants to discuss confidential business and competitive matters, including Amazon's e-book retailing practices, for at least a year, beginning no later than September 2008.
The lawsuit alleged that Apple's private meetings provided the publishers' CEOs ample opportunities to discuss how they collectively could solve "the $9.99 problem" -- a quiet reference to Amazon's price structure that charged roughly $10 for e-books that were either best-sellers or newly released.
Apple's solution to the "$9.99 problem" became known as the "agency model," which allowed publishers to set their own prices on e-books and give a 30 percent commission to Apple. This new pricing policy from Apple was a stark contrast to the print book model, where publishers would charge the retailer but ultimately let the retailer set their own price for the book.
Steve Jobs, the late Apple co-founder who died in October 2011, described his pitch to e-book publishers to his biographer, Walter Isaacson.
"We told the publishers, 'We'll go to the agency model, where you set the price, and we get our 30 percent, and, yes, the customer pays a little more, but that's what you want anyway,'" Jobs said. "They went to Amazon and said, 'You're going to sign an agency contract or we're not going to give you the books.'"
Jobs knew many book publishers were concerned they couldn't make a profit with Amazon selling their e-books for under $10; his pitch of agency pricing with a 30 percent commission sounded like a much more appetizing proposition.
So, the DOJ believes, the five e-book publishers agreed with Apple to sell their e-books in 2010 shortly before the release of the first iPad, despite their worries that the agency model would ultimately serve Amazon, because the world's biggest online retailer could afford to sell e-books for less than it paid publishers. Fortunately for those publishers, that didn't happen; instead, Amazon's market share in e-books dropped from 90 percent to roughly 60 percent market share once the agency model was introduced in 2010.
Since the lawsuit -- filed in the U.S. District Court for the Southern District of New York, No. 12-cv-2826 -- the Justice Department has since reached settlements with all five of the major book publishers.
© Copyright IBTimes 2023. All rights reserved.