Apple Music Slammed By Beggars Group, Home Of Pixies, Adele, Radiohead, Other Indies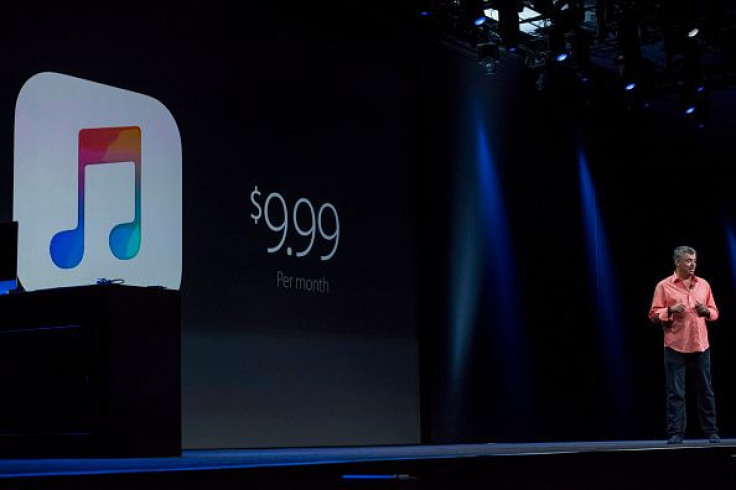 After weeks of speculation that Apple Inc. was trying to squeeze the free out of streaming music, a key indie label group is blasting the device maker for demanding they accept a summer without compensation -- and they may not sign the deal Apple's offering until changes are made.
The Beggars Group, which is home to artists including Adele, Radiohead, Pixies and Bon Iver, released a letter to its artist and manager partners today saying that it has reservations about the deal Apple has offered on its streaming music service. These center on two things: the three-month free trial Apple will give to users, which would not pay rights holders anything, and Apple Connect, Apple Music's social feature, which currently does not pay out royalties. It has not yet accepted the deal offered.
Summer Of No Love
"In many ways the deal structure is very progressive, but unfortunately it was created without reference to us, or as far as we know any independents, and, as such, unsurprisingly presents problems for us and for our coming artist releases," the letter reads. "We are naturally very concerned, especially for artists releasing new albums in the next three months, that all streaming on the new service will be unremunerated until the end of September."
As streaming has grown from the smallest share of artist revenue to the largest, many worried about what might happen when the world's largest retailer of digital music moved to streaming too. But this possibly represents an even larger problem: for artists like Titus Andronicus or Beach House, who all have big albums coming out over the next three months that they've spent months developing press and marketing campaigns for, the biggest opportunity to make money off those albums could be severely compromised.
The letter adds that Apple Music's free trial month could set off a run of copycat behavior as rivals roll out services. Earlier this week, Deezer announced a quasi-free trial. "Given the natural response of competing digital services to offer comparable terms, we fear that the free-trial aspect, far from moving the industry away from freemium services -- a model we support -- is only resulting in taking the 'mium' out of freemium," the letter reads.
Ironically, most of the headlines Apple Music generated in the weeks prior to its unveiling at the Worldwide Developers Conference (WWDC) centered on its lack of a free tier, and the pressure it was reportedly putting on record labels to force Spotify to abandon the free tiers of its service.
'Connect'-ivity Issues
The Beggars letter also expresses reservations it has about "Apple Connect," a kind of social layer within Apple Music that allows artists to upload their work directly to fans. The contract offer Beggars has received would not compensate artists or other rights holders for music offered through Apple Connect.
"It is a mistake to treat these rights as royalty free, especially in light of recent licenses with services like Soundcloud," the release reads. After years of operating without any agreements in place, Soundcloud has begun signing deals with major and independent labels.
Apple Music is scheduled to be released to Apple users in 100 countries on June 30, and publicly, the company seems unconcerned about whether or not the indie labels are signed on by then. "This is something we've done many times," Apple executive Eddy Cue told Rolling Stone. "Even in the original iTunes Music Store, we never did a deal with the indies — we actually launched with the [major] labels."
© Copyright IBTimes 2023. All rights reserved.
FOLLOW MORE IBT NEWS ON THE BELOW CHANNELS