Apple Inc. Antitrust Investigation Of Apple Music Will Be Just As Futile As E-Books. Here's Why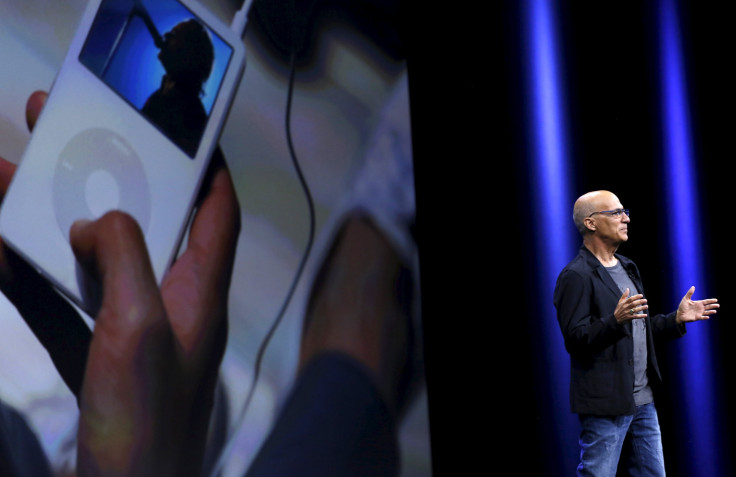 If the news that Apple Inc. is being investigated by two attorneys general for possibly violating antitrust law sounds familiar, that's because it is. Apple has been accused of conspiring with the music labels to eliminate a free streaming tier (hurting competitors like Spotify) as part of its negotiations for Apple Music. It's a charge Universal Music Group -- the world's largest label -- has denied.
But if you want to know how this will all play out, you need only look back to when Apple conspired with publishers to rig the price of e-books several years ago. The device giant was using a similar game plan: Work with dissatisfied publishers to wrest a competitive advantage away from a rival. Even some of the names are the same: Eric Schneiderman, the New York State attorney general, and George Jepsen, the attorney general of Connecticut, were responsible for bringing the e-book case against Apple.
And if the U.S. Department of Justice ultimately winds up filing a suit against Apple, it may be counting on similar results, too: a trial that takes so long to adjudicate that the device maker's aggressive moves have already had the desired effect on the market.
Apple has a history of doing this. It was accused of using anticompetitive practices when it launched the iPod, and the investigations by the attorneys general of Connecticut and New York State are not even the first such probes into Apple Music reported this year. The Verge reported in April that both the Federal Trade Commission and the European Commission are investigating Apple's agreements with the major labels, including allegations that Apple tried to talk Universal Music Group into abandoning its licensing agreements with YouTube, offering to pay the licensing fees it would have earned from a new agreement with YouTube.
"Like John the Baptist, Apple likes to prepare the way before it jumps into the fray," said Brian K. McCalmon, a partner in the Antitrust and Trade Regulation Group at K&L Gates. "Apple is certainly invested in when it launches a service: It hits the ground running and hits the market in a leading position. That was clearly the case in the e-books case, and it's clearly the case here."
In the e-books case, Apple wanted to take a competitive advantage away from Amazon. In the case of Apple Music, the attorneys general are looking into whether Apple is trying to force its record-label partners to shutter the free tiers available on services including Spotify and YouTube. While Apple has some distinct advantages in the fight to win users, free is not one of them; Apple Music does not offer an ad-supported tier.
Freemium proponents, including Spotify CEO Daniel Ek, insist that ad-supported, on demand streaming is a vital, effective way to introduce customers to the idea of accessing music rather than owning it, and they have assembled a growing body of evidence to support their claims. Eighty percent of Spotify's paid users began as free users, the company says, and according to an announcement published Wednesday, the number of paid subscribers is growing faster than its number of free subscribers. In the space of a single year, it has doubled the amount of paying subscribers, to 20 million worldwide.
Yet because the royalties paid out through the free tier are far lower than those paid out through Spotify's paid tier, free has its detractors. "Sony and Universal have been very vocal about wanting to curb that," said Deborah Newman, the founder of music industry consultancy MusicStrat. And because Sony and UMG combine to form more than 40 percent of the music available on most of these services, their opinion matters. "When you have the most market share and the most power, it's easier to play hardball," Newman said.
If Apple succeeds in tamping down its rivals' ad-supported tiers, and the Department of Justice goes after them, it won't make much of a difference. Apple doesn't depend on Apple Music for its profits, and by the time any suit makes its way through the courts, the effect of freemium's absence in the marketplace will probably have solidified. "The case that seems to be working its way through in the investigatory stages is probably going to be built on monopolization, unless evidence of conspiracy surfaces," McCalmon said. "Those cases take a long time to reach a conclusion."
© Copyright IBTimes 2023. All rights reserved.