Apple Inc. Is About To Turn Musicians' Lives Upside Down. Again.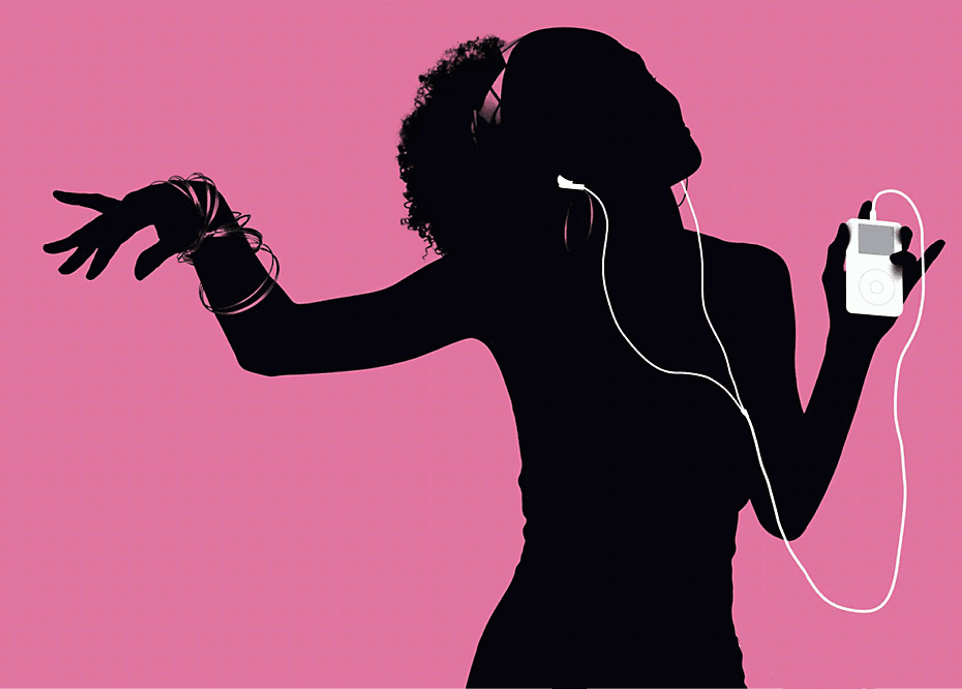 On Monday, Apple Inc., the company that took apart the album, changed the price of music and the way people listen to it is going to unveil a new streaming music service. And artists have no choice but to hold their breath.
Called Apple Music, the service, which major labels have reportedly not signed off on yet, will allow its users to listen to a catalog of millions of songs, on demand, as well as a number of Internet radio stations created by high-profile tastemakers and DJs. It will reportedly cost $10 per month, and pay artists different royalties based on whether their songs are streamed on demand or via a radio channel.
"Of course there's nervousness," Paul Pacifico, the CEO of the Featured Artists Coalition, told International Business Times. "It's a massive company with huge power and influence.
"I think the greatest fear is the cannibalization of the download market by streaming."
Big Seller
To call Apple an 800-pound gorilla in music would be an understatement. At one time, it sold 90 percent of all digital music purchased in the United States, and it remains the top seller of downloads by a wide margin, though its dominance has been sanded down a bit by Google Play and Amazon Music.
Yet despite that dominance, Apple has never looked at its music business as a source of revenue. Instead, the company always treated iTunes (and, later, its App Store) as a way of enticing people to buy more Apple products. The streaming service expected to be unveiled Monday will be no different. "An Apple music streaming service will benefit the iPhone user experience, but not benefit the company in any meaningful way financially," Piper Jaffray analysts Gene Munster and Douglas J. Clinton wrote in a research note published last week.
Disruptor, Dis-aggregator
Not having to worry about profit freed Apple to think about music differently. And because it was selling a product in a new medium, there was a lot for them to disrupt, from price and marketing to the unit sold. "iTunes provided some needed efficiencies," said David Lowery, a music business lecturer at the Terry School of Business at the University of Georgia and the founder of the bands Cracker and Camper Van Beethoven. "We forget that physical sales were inefficient and non-transparent."
Perhaps the biggest change iTunes wrought was the way it broke albums up. Consumers who had spent years complaining that albums only had a few good songs on them could simply purchase the tracks they wanted and ignore the rest. While those same customers cheered, many artists bristled at the changes.
"They truly think that they're saving music," Garth Brooks said of iTunes during a press conference in 2009. "I looked at them right across the table with all the love in the world and told them they were killing it. Until we get variable pricing, until we get album-only [downloads], then they are not a true retailer for my stuff, and you won't see my stuff on there."
Several high-profile acts, including the Eagles, Kid Rock and AC/DC shared Brooks' opinion, and kept their music off iTunes for years. Yet as record stores continued to go out of business, and as physical sales continued to decline, most came around, though Brooks, who launched his own music download store in late 2014, continues to hold out.
"I think they slowly won over artists," Lowery said.
Destroyer?
After years of physical sales declining and downloads ascending, music downloads and physical music sales finally equaled one another in 2014. Each accounted for 46 percent of all revenue generated from music recordings last year, according to a report from the International Federation of Phonographic Industries.
But the era of download dominance will be short-lived. Through the first five months of this year, streaming revenue from services like Spotify and Pandora represents the biggest share of recorded music revenue in the U.S., 34 percent, according to Nielsen.
While streaming is less common in other markets, streaming is the way of the future -- a development that has many artists nervous. While streaming services are great for top stars, they return a very small amount of money for each stream. Though agreements between artists and labels vary, many need their music to be streamed thousands of times to earn just a few dollars. Lowery, for example, said he needs 7,000 streams on the free tier of Spotify to earn the same amount he nets from a single album sale. When Apple joins the streaming services market on Monday, artists may see those album sales start to dry up.
"As the music market evolves from ownership to access, I think it's natural that Apple embraces streaming," the FAC's Pacifico said. "We hope to have a good dialogue with them."
FOR FREE to continue reading
✔️ Unlock the full content of International Business Times UK for free
offer available for a limited time only
✔️ Easily manage your Newsletters subscriptions and save your favourite articles
✔️ No payment method required
Already have an account?
Log in
© Copyright IBTimes 2023. All rights reserved.