Apple Ring: Patent Application From Apple Inc. Reveals Finger-Worn Computing Device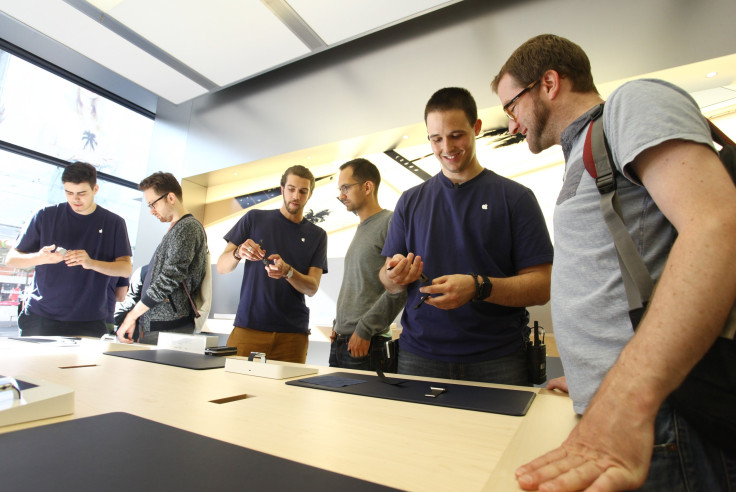 Apple may be moving beyond the wrist in its next piece of wearable tech. And it could be as small as a ring, according to a new invention from the Apple Watch maker.
An Apple Inc. patent application published by the U.S. Patent and Trademark Office Thursday, titled "Devices and Methods for a Ring Computing Device," reveals a device that would take the touchscreen computing from the wrist to the finger. This "Apple ring" would be able to communicate wirelessly with other devices and it would be packed with a rechargeable power source, such as a battery.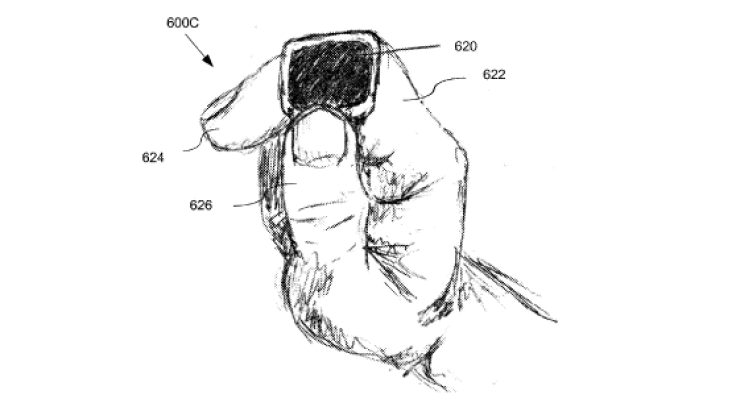 In some iterations of the invention, Apple proposes a built-in microphone for Siri voice commands and a two force feedback motors to convey various notifications and directional information. The ring could also be used to control external devices such as a computer's mouse cursor, a camera's shutter or a vehicle's entertainment and climate control system. For gaming, the ring could be used as an external controller.
Handwriting could be another application for the ring. In other forms of the invention, Apple says users would draw characters on the ring's touchscreen, which would then be transmitted to a paired external device, such as an iPhone. The addition of a biometric sensor could also enable Apple's ring to be used in a similar manner as Touch ID for user authentication and Apple Pay mobile payment authorization. Other iterations of the product propose a built-in camera.
A wearable ring isn't necessarily out of the realm of other technology companies. One startup called Ringly, makes a line of smart jewelry and rings that light and vibrate to alert its wearer of incoming calls, messages and app notifications.
As this isn't a design patent, the illustrations of the invention don't necessarily reflect how the final product will look like. But as with many of Apple's patent application filings, it's unknown if or when it plans to bring an Apple Ring to market.
Apple filed the patent application on April 1, 2015 and credits designers Marcos Regis Vescovi and Marcel van Os as the inventors.
© Copyright IBTimes 2023. All rights reserved.