Apple Shares Ease Gently After Jobs' Death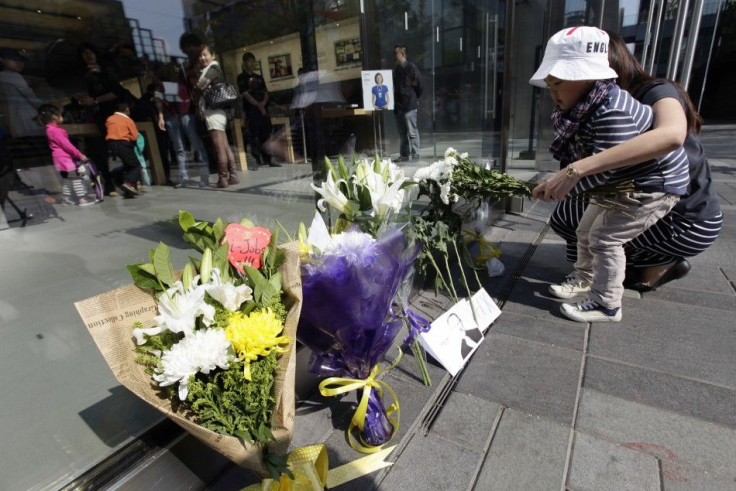 Shares of Apple eased gently Thursday, the day after the death of Chairman Steve Jobs.
They closed at $377.87, down 88 cents, or only 0.23 percent. down $3.47. On Thursday, the high was $384.78 and the low was $371.80. Apple shares also dipped slightly six weeks ago, right after Jobs stepped down as CEO of Apple to become Chairman.
The shares dipped slightly at the opening of U.S. markets, then traded narrowly all day. They set an all-time high of $422.86 while Jobs was still CEO. Separately, shares of Walt Disney Co., where Jobs was a director and the single largest individual shareholder, rose 1.65 percent to $35.03.
Shares of companies led by their founders or charismatic CEOs like Jobs often slide after their deaths.The steady performance of Apple may have been attributed to the fact that a successor, Tim Cook, was already in place as CEO, with the blessing of his predecessor.
Apple was the second-most valuable stock on U.S. markets Thursday, only behind Exxon Mobil. The shares have gained about 30 percent over the past year and nearly 17 percent since Dec. 31.
The Cupertino, Calif.-based technology colossus was valued at $350 billion Thursday.
© Copyright IBTimes 2023. All rights reserved.