Apple At SXSW: Eddy Cue Could Reveal Details About Upcoming Original Content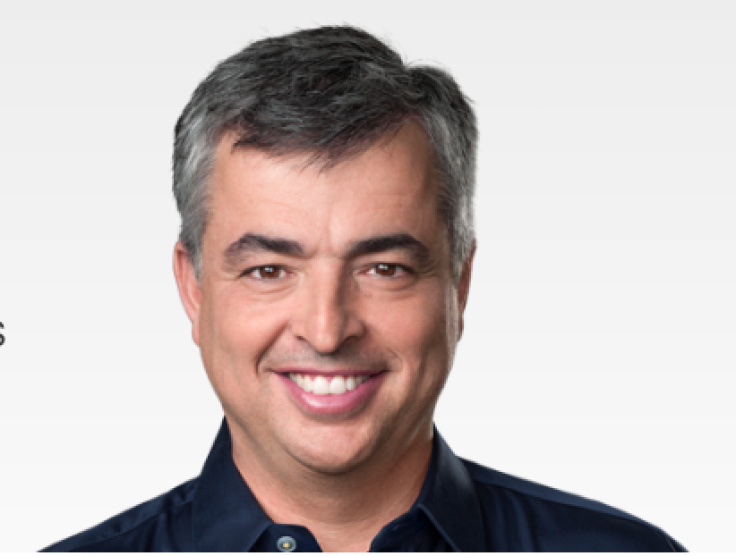 Apple has been secretive about its plans with original programming, but the company could soon reveal information about its efforts.
Eddy Cue, Apple's senior vice president of internet software and services, who also oversees the company's streaming content, will be attending this year's SXSW. The annual event focuses on the interactive, film, and music industries.
A post on SXSW's website announced that Cue will attend the event, which will take place from March 9-18 in Austin, Texas. Apple could use the stage to reveal more information about its original content efforts. Although the company has been quiet about its plans, reports indicate Apple has recruited big names for its upcoming content.
Cue, who oversees Apple Music, will most likely also talk about the company's music streaming platform. However, Apple Music won't be the only streaming service at SXSW. Chief Content Officer at Spotify Stefan Blom is also expected to speak at the event, as well as YouTube CEO Susan Wojcick.
Besides Cue, SXSW announced the addition Apple's accessibility leader, Sarah Herrlinge, CEO of Waymo John Krafcik, director Spike Lee, actor Ethan Hawke and others.
"The speakers announced today feature a diverse group of leaders and innovators that make SXSW the foremost destination for creative people," Hugh Forrest, SXSW's Chief Programming Officer said in a statement. "As SXSW celebrates the 25th year of Interactive and Film, the cross-industry talent announced today reflects the ongoing convergence of the modern world, the trends we see throughout our programming, and the paramount reason for our now unified conference experience."
Since SXSW will celebrate "Interactive and Film," the topic could mean Cue will reveal information on projects Apple has in store. The description under his name on the SXSW page also suggest he will do so. The notes say Cue "leads the newly created team responsible for developing all aspects of Apple's worldwide video programming," and also says his "team has an excellent track record of building and strengthening online services to meet and exceed the high expectations of Apple's customers."
Apple's Upcoming Original Programming
Apple has already released some original content last year, including a documentary on former One Direction singer Harry Styles and another on hip-hop impresario Sean Combs. Apple also released "Planet of the Apps" and "Carpool Karaoke."
The company has reportedly hired a former Paramount and Fox executive, and two other executives from Sony for its original programming. The former Sony leaders were responsible for shows including: "Breaking Bad," its spinoff "Better Call Saul," "The Crown," and "Rescue Me."
Apple has also teamed up with award-winning actors for its original content efforts. The company is reportedly working on a drama called "Are You Sleeping," starring Oscar-winning actress Octavia Spencer. Academy Award winner Reese Witherspoon will reportedly produce the series. Witherspoon will also participate in another Apple project alongside Jennifer Aniston. The actresses will reportedly star, co-produce and co-own the show. The company has ordered two seasons of the series, according to the Hollywood Reporter. Witherspoon will also produce a third comedy show with Apple that will feature Kristen Wiig.
© Copyright IBTimes 2023. All rights reserved.
FOLLOW MORE IBT NEWS ON THE BELOW CHANNELS