Apple Watch Battery Life May Only Last 2.5 Hours With Heavy Use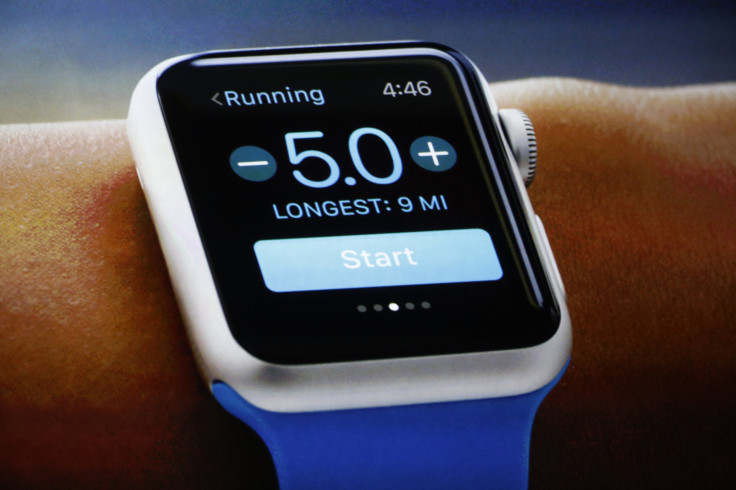 While wearables are touted as technology's next big thing, one area in which they continue to fall short of expectations is battery life. The much-hyped Apple Watch is no exception. When Apple's latest wearable is actively used, it may not even make it through the day, a new report suggests.
"We think people are going to use it so much [they they] will end up charging it daily," Apple CEO Tim Cook said in October at the WSJD conference. That might be a best-case scenario, according to unnamed sources who spoke to 9to5Mac.
Internally, Apple set targets last year for the Watch to provide between 2.5 and four hours of active use, 19 hours of active and passive use, three days of standby life and four days in sleep mode, according to the report. However, it's likely that Apple Watch will last for only two to three days in standby mode and miss its 19-hour mixed-use target.
This may be partially due to its screen and S1 chip, said to perform like Apple's A5, a processor found in the iPod Touch and the iPhone 4S.
Active app usage falls within the company's targets, with 2.5 hours for processor intensive apps, such as games, or 3.5 hours for basic app use. Used only as a timekeeper, the Apple Watch is expected to display its watch face on the display for three hours. And as an active fitness tracker, it's expected to last for four hours.
The active numbers sound abysmal compared to the iPhone, which can get at least 10 hours of Internet or video use, but unlike Apple's flagship smartphone, the wearable is expected to be used actively for only short periods of time, while being worn passively for most of the day.
While Apple hasn't set a specific date for the launch of Apple Watch, the company expects to roll out the wearable sometime this spring. It will come in two sizes, 38mm and 42mm. While prices will start at $349 for the base model, rumors have pointed to the wearable costing as much as $5,000 for the 18-karat gold model.
© Copyright IBTimes 2022. All rights reserved.
FOLLOW MORE IBT NEWS ON THE BELOW CHANNELS