Expect Apple Watch 'In The Spring,' Says Apple Retail Chief, Narrowing Release Window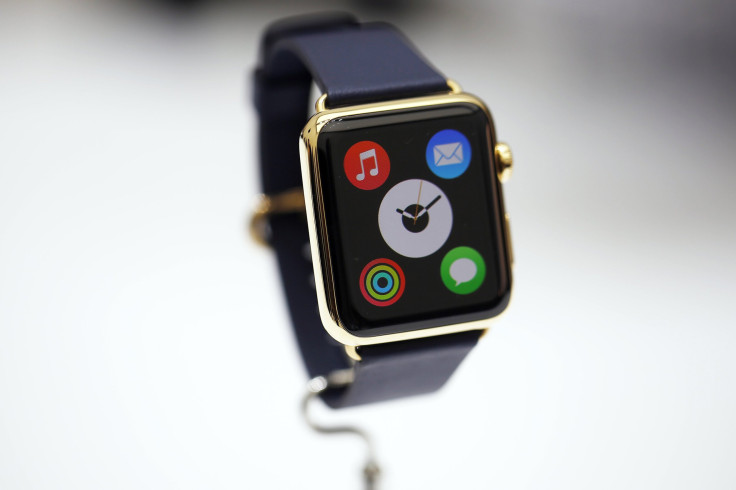 Apple Watch may arrive in stores in 2015, but it might not come as early as some have expected. The new wearable device from Apple is set to launch sometime "in the spring," Apple Senior Vice President of Retail and Online Stores Angela Ahrendts reportedly said to retail employees, according to 9to5Mac.
"We're going into the holidays, we'll go into Chinese New Year, and then we've got a new watch coming in the spring," Ahrendts' said, according to a leaked video transcript.
The company has yet to set a specific launch date for the Apple Watch since the device's unveiling in September. But with Ahrendts' comments to Apple retail employees, those looking to get their hands on the device now have a clearer idea of when to expect it. Her comments narrowed the expected time frame for the Apple Watch, while also killing hopes of a rumored Valentine's Day launch. But they still left a large window for the Apple Watch's release anytime between March and June.
Prior to the unveiling of the Apple Watch, analysts' research notes indicated that the watch would see delays into 2015 due to manufacturing and battery issues, problems that the company is reportedly working to improve. In the meantime, don't expect the battery to last more than a day.
"We think people are going to use it so much you will wind up charging it daily," Apple CEO Tim Cook said on Oct. 27 at the WSJD Live Conference in Laguna Beach, California.
Specific pricing for each Apple Watch model has yet to be unveiled, but the company expects the device to start at $349 for the Sport edition.
© Copyright IBTimes 2023. All rights reserved.