Apple WWDC 2018: The Five Biggest Features Coming To iOS 12
Apple on Monday kicked off its annual Worldwide Developers Conference in San Jose, California, showcasing the biggest new upcoming features to iOS devices as part of the platform's next update, iOS 12.
The tech giant introduced several new features, both big and small, but there were five announcements that stood out. Honorable mention goes to grouped notifications, a small change that will allow iPhone users to swipe away multiple notifications from the same app at once, according to Engadget.
The major features provide a glimpse into how iOS 12 could help Apple rebound after sluggish iPhone sales.
FaceTime Is Being Multiplied By 16
Prior to Monday's press conference, Apple's FaceTime video chat feature only allowed conversations between two users. In iOS 12, that number is increasing quite a bit, as FaceTime will eventually allow group video chats for 32 people.
Users will be able to swiftly launch into group FaceTime sessions directly from large group texts between family members or friends, according to CNN. Group FaceTime is a considered a long overdue feature.
Make Your Own Animoji
Last year, Apple introduced animated emoji characters appropriately called animoji. They would use the iPhone's face-tracking technology to mimic users' expressions and even speak. Apple announced at WWDC it would expand the animoji roster with some more animals, but that was not the biggest animoji reveal.
With iOS 12, users will be able to make one that looks just like themselves, with options for skin color, hairstyle and even different types of headwear. One of the examples shown wore a turban, for instance. These are called memoji, and are similar to something Samsung added to its Galaxy S9 phone, according to The Verge.
By the way, animoji can track users' tongues now.
Carplay Adds Google Maps And Waze Support
The Carplay feature on iPhones allows the phones to directly interface with the computer readouts found in modern vehicles. With Carplay, drivers can listen to music and navigate without needing to touch their phones while they drive.
Two small, but surely welcome, additions to Carplay's arsenal are Waze and Google Maps. Drivers who prefer the two popular GPS apps over Apple Maps can now use them instead.
Apple Watch Becomes More Useful
Apple also announced a couple of new bells and whistles that will give Apple Watch owners even fewer reasons to look at their iPhones. Apple Watch-centric voice chat will come via the Walkie-Talkie feature. Meanwhile, the default Podcasts app is coming to Apple Watch.
The smart watch will also get a few more exercise-themed features in the near future, per CNN.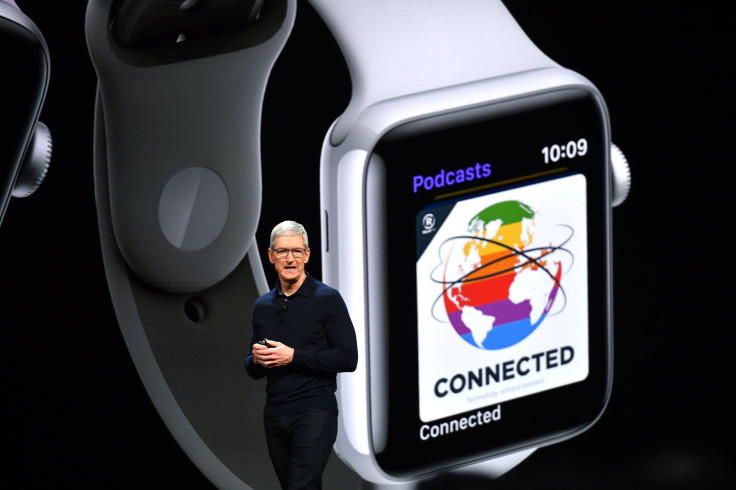 Apple Wants Users Looking At Their Phones Less
Last but definitely not least, Apple introduced a handful of new iPhone features geared towards getting people to look at their phones less often. There were rumors about this earlier this year, which came to fruition Monday.
Users can get a statistical breakdown of exactly how much time they spend looking at different apps. The new App Limits feature, as its name suggests, will allow users to set time limits for each app. Someone who spends too much time on Twitter can have their iPhone tell them to quit after two hours each day, for example.
Parents can also use the feature to limit how much time their kids spend on phones.
© Copyright IBTimes 2023. All rights reserved.
FOLLOW MORE IBT NEWS ON THE BELOW CHANNELS