Is Apple's New $53K Mac Pro Overpriced?
KEY POINTS
Many thought Apple's new Mac Pro is overpriced
The truth about this is that it's almost the same price, or even cheaper, compared to other workstations
The Mac Pro is a reasonably-priced pro-level workstation designed for very demanding companies
Apple's new Mac Pro has been the subject of much scrutiny and ridicule since it was released, largely because of its expensive price. With that said, is Cupertino's newest Pro-level machine overpriced?
Various news outlets have reported that Apple's new Mac Pro is ridiculously overpriced. CBS, for example, reported that "Apple's priciest Mac Pro costs $52,599 – 56% higher than typical U.S. income." Forbes, on the other hand, reported "New Mac Pro Destined To Be An Impractical Status Symbol."
These, and many other reports, focus on Apple's new machine as being an overpriced device. Some say it costs more than a Tesla Cybertruck. Some even said that it's a ridiculously expensive cheese grater that doesn't grate cheese. All of these reports, however, are wrong in saying that the Mac Pro is expensive.
According to Apple Insider, these and many other reports have sensationalized the Mac Pro's expensive price tag but missed out on the more important things. Sure, the new workstation really is expensive, but its cost is actually reasonable for the right people.
Apple Insider said Apple's new Mac Pro isn't expensive for two reasons. First is "where the money goes,"and second is the "context," which basically means what the Mac Pro is being compared to. Here's what the site means.
Where the money goes
The maxed-out Mac Pro sure costs a whopping $52,599, but it doesn't cost that much for nothing. Much of that goes to 1.5TB of RAM ($25,000) and two Radeon Pro Vega II Duo cards ($10,000), each of which costs $5,600 when purchased individually. The remaining costs are meant for a 28-core processor, an 8TB SSD, and an Afterburner card.
Context
Comparing the Mac Pro's prices to the cost of buying similarly-specced workstations from other brands also reveals that it's not as expensive as many thought. The base Mac Pro, which costs $6,000, is actually cheaper compared to some offerings from other companies.
A HP Z8 G4 Workstation with similar specs is actually more expensive compared the base Mac Pro at $8,506.40 versus $6,000 – and that's after discounts. The HP workstation's original price sits at $10,633.00, and it's older than the new Mac Pro.
A Dell Precision 7820 Tower Workstation with similar specs, on the other hand, is cheaper than the HP but still costs almost the same amount as the base Mac Pro. Dell's workstation costs $5,851.08 after discounts. Its original price sits at $8,373.86, which is more than $2,000 more than the cost of buying a base Mac Pro.
These price comparisons simply reveal that most comparisons are wrong. Apple doesn't everyone to buy it anyay; It's meant for huge companies like Adobe, Pixar, and the like.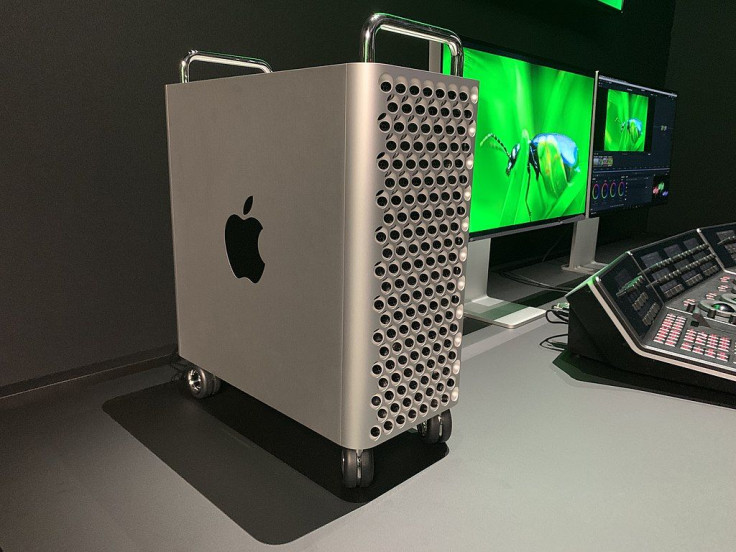 © Copyright IBTimes 2023. All rights reserved.