'Aquaman' Star Jason Momoa Confirms Ray Fisher's Mistreatment Claims On 'Justice League' Set
KEY POINTS
Jason Momoa aired his support for Ray Fisher again and confirmed the alleged mistreatment on the "Justice League" set
Momoa shared a photo of Fisher with the hashtag #IStandWithRayFisher a week ago
Fisher alleged that the independent firm hired by Warner Bros. to investigate his complaint is cherry picking
Jason Momoa supports Ray Fisher's claims that there was mistreatment on the set of "Justice League" when they were filming.
On Monday, the "Aquaman" star took to Instagram and shared a photo of him with Fisher during the 2017 Comic-Con. In his caption, Momoa said they were not treated well when they did the reshoots for "Justice League."
"THIS S--T HAS TO STOP AND NEEDS TO BE LOOKED AT @ray8fisher AND EVERYONE ELSE WHO EXPERIENCED WHAT HAPPEN UNDER THE WATCH OF @wbpictures NEEDS PROPER INVESTIGATION," Momoa wrote.
"I just think it's [explicit] up that people released a fake Frosty announcement without my permission to try to distract from Ray Fisher speaking up about the s---ty way we were treated on 'Justice League' reshoots. Serious stuff went down. It needs to be investigated and people need to be held accountable. #IStandWithRayFisher. aloha j."
It's not the first time Momoa aired his support for Fisher. A week ago, the "Conan" actor shared a photo of Fisher and wrote the hashtag "#IStandWithRayFisher" in his Instagram Story to show his support for the Cyborg actor. Fisher shared a screenshot of Momoa's post on Twitter.
"Let's Go!!! #BORGLIFE Accountability>Entertainment," he wrote along with the link to Momoa's post.
In July, Fisher accused Joss Wheadon of not treating the cast properly on the "Justice League" set.
"Joss Wheadon's on-treatment of the cast and crew of 'Justice League' was gross, abusive, unprofessional, and completely unacceptable. He was enabled in many ways by Geoff Johns and Jon Berg. Accountability > Entertainment," Fisher shared on Instagram.
Fisher also complained to the film's creative team about the portrayal of his character in the movie. He made suggestions for his role but it wasn't included in the script. He also accused DC Films chief Walter Hamada of attempting to throw Whedon and Berg under the bus for Johns.
Warner Bros. denied Fisher's allegations against Hamada. The studio also fired back by saying that he wasn't cooperative with their investigation and has declined to speak with the investigator.
Fisher denied it and responded by sharing his message to his crew after his meeting with the investigator. In another post on Instagram on Monday, he said that the independent firm hired by the studio "has avoided contacting key witnesses who gave damning statement to WB HR."
He also alleged that it ghosted those who have implicated the former and current top level executives but interviewed others including the individual who called him to apologize.
"We will not let ANY investigator cherry-pick interviewees that best suit @wbpictures' false narrative and scapegoating efforts. ALL with stories WILL be heard," he concluded.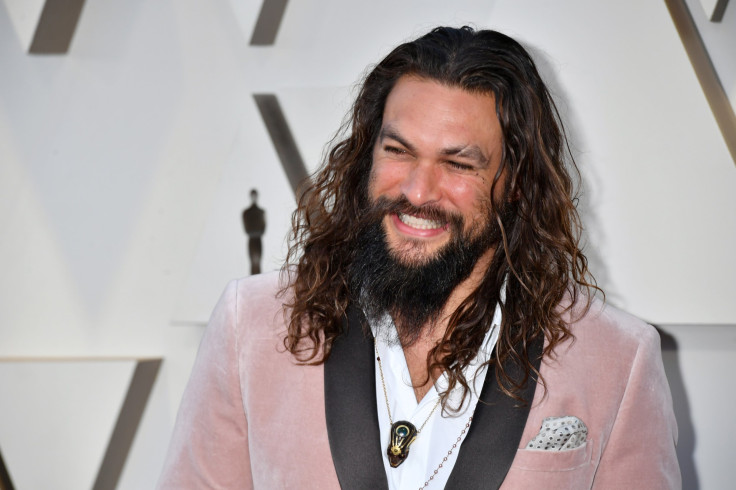 © Copyright IBTimes 2023. All rights reserved.