Are Americans In Favor Of Stricter Gun Control Laws? What 2 New Polls Revealed After Parkland, Florida, Shooting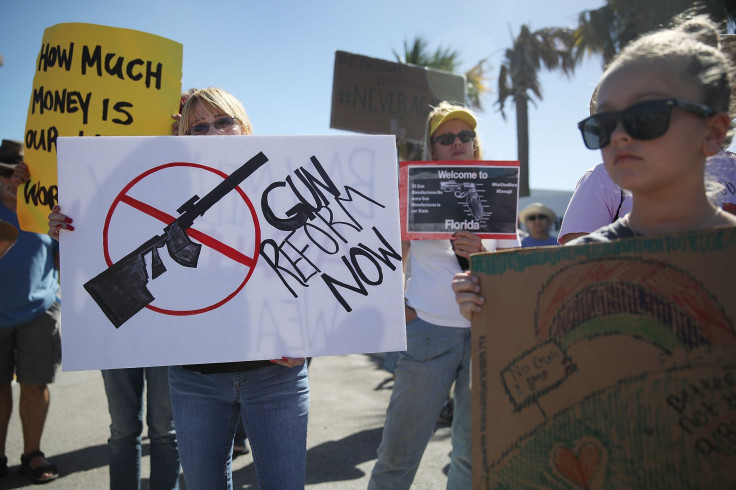 Two polls conducted last week show that Americans are in favor of stricter gun control laws. The polls come in the wake of the Feb. 14 mass shooting at Marjory Stoneman Douglas High School in Parkland, Florida, and as companies have severed ties with the National Rifle Association (NRA).
A USA TODAY/Suffolk Poll of 1,000 registered voters nationwide showed that 61 percent of responders said "tightening gun-control laws and background checks would prevent more mass shootings," while 63 percent said "semi-automatic weapons like the AR-15 should be banned" and 76 percent said "people who have been treated for mental illness should be banned from owning a firearm."
A CNN poll conducted by SSRS of 1,016 adults showed that 70 percent of responders back stricter gun laws. The poll also showed that 87 percent of responders "back laws to prevent convicted felons and those with mental health problems from owning guns," and 63 percent "support a ban on the sale and possession of high-capacity or extended ammunition magazines." Fifty-seven percent "back a ban on the manufacture, sale and possession of rifles capable of semi-automatic fire, such as the AR-15."
The CNN poll also provided poll numbers based on party affiliation, with 93 percent of Democrats backing stricter laws, to go along with 64 percent of independents and 49 percent of Republicans.
The poll numbers were released as 14 companies have ended their relationship with the NRA and as #BoycottNRA has trended on Twitter. Some of the companies include United and Delta Airlines, as well as rental car companies Hertz, Avis Budget Group and Enterprise. MetLife, Inc., Best Western and Wyndham Hotel Group also announced they have cut ties with the lobbying group.
On Saturday, the NRA, which boasts 5 million members, issued a response to the companies' decision.
"The law-abiding members of the NRA had nothing at all to do with the failure of that school's security preparedness, the failure of America's mental health system, the failure of the National Instant Check System or the cruel failures of both federal and local law enforcement.
"Despite that, some corporations have decided to punish NRA membership in a shameful display of political and civic cowardice. In time, these brands will be replaced by others who recognize that patriotism and determined commitment to Constitutional freedoms are characteristics of a marketplace they very much want to serve."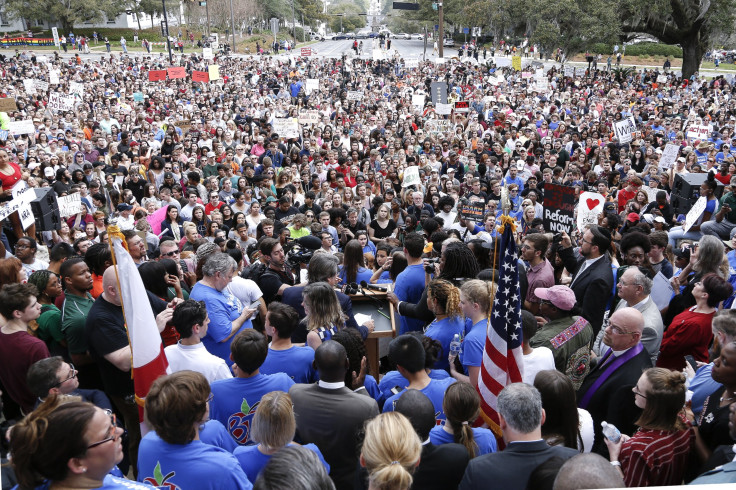 © Copyright IBTimes 2023. All rights reserved.