Are Bella Thorne And Tyler Posey Still Together? Actress Reminisces About Relationship After Charlie Puth Dating Rumors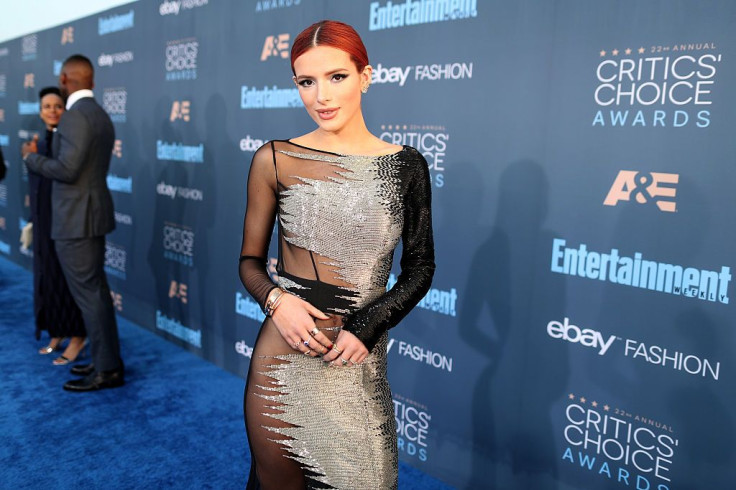 It looks like Bella Thorne could be missing an old love. The actress took to Twitter Wednesday night to document her trip down "memory lane" by posting a photo of her possible ex-boyfriend Tyler Posey.
The "Famous in Love" star shared two photos with her more than six million followers featuring herself and her girl pal as well as a picture with the "Teen Wolf" star. In the photo, Thorne and Posey were standing face-to-face with his hands placed on her arms looking as if he was leaning in for a kiss.
Posey and Thorne are rumored to have split after the actress was spotted getting cozy with singer Charlie Puth last week in Miami, Florida. The two even posed on the red carpet together at the 2016 Y-100 Jingle Ball concert.
The actress also used the past tense when addressing her and Posey's relationship to a fan. The person tweeted Thorne stating that they were unaware that she lived with the actor.
"Haha yeah and me and ty never lived together... We just were always together... Rumors rumors can't always believe the media," she replied.
While Thorne may be missing Posey, there's a chance she may be longer interested in dating Puth. Prior to her post, the "We Don't Talk Anymore" singer shared what seemed to be emotional tweets.
"I messed a lot of things up, I get it if we can't be friends....you know who you are," he tweeted. He went on to ask the person to come to their senses. Could Puth be declaring his love for Thorne?
Either way, it seems like Thorne has found a fix to her confused heart. In the early hours of Thursday morning, the star shared several Snapchat videos and photos of herself enjoying a fun night in with some pals that include hot chocolate, pizza and hair rollers.
© Copyright IBTimes 2023. All rights reserved.