Are Brad Pitt, Angelina Jolie Adopting Another Child? The Cambodian Government Sets The Record Straight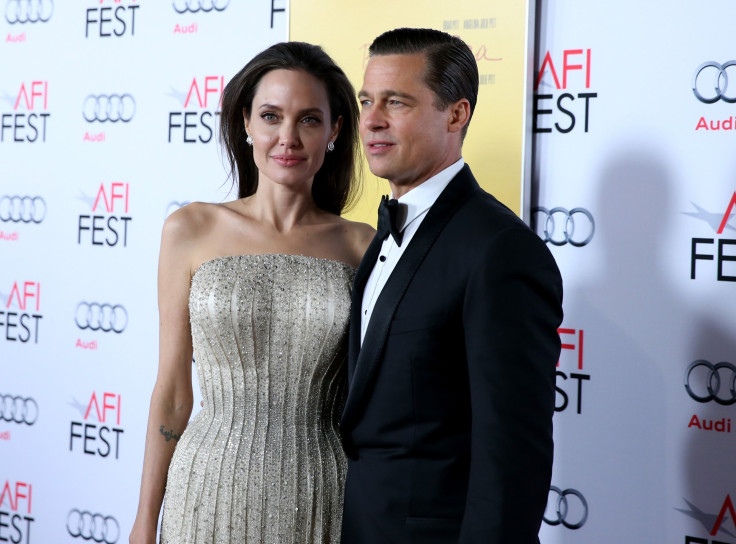 Actors Angelina Jolie and Brad Pitt have been huge proponents of adoption over the years. Three of their six children are adopted and rumor had it the couple was looking to bring yet another child into their home. At least, until the Cambodian government got wind of those stories and decided to set the record straight.
According to a new report from E! Online, Sao Samphois, a spokesperson for the Ministry of Social Affairs' Inter-Country Adoption Administration (ICAA), told the Phnom Penh Post there is no truth to the rumors. Samphois said he first saw the story on Facebook, which prompted the ICAA to take a closer look. Jolie, 40, has been in and out of Cambodia a lot recently but has not been in touch with the ICAA about a potential adoption. Even if she had, there's another major problem:
"Adoption between the two countries is not yet open," Samphois said.
The "By the Sea" co-stars appear to have their hands full with their six children and their busy careers and activism. The couple's oldest son, Pax, was recently hurt during a family vacation in Thailand. As was previously reported, the boy narrowly missed breaking his leg during the trip, though it remains unclear what he was doing when the injury occurred. Sources said Pax "fortunately" didn't sever the bone in his leg during the accident.
The rest of the Jolie-Pitt clan appear to be holding up well, though Pitt, 52, describes his life as "total chaos." In an interview with the Telegraph of London the actor said he, Jolie, and their children share "a lot of love, a lot of fighting, a lot of refereeing." Pitt added that despite the madness, he loves each of his kids more than he ever thought possible.
© Copyright IBTimes 2023. All rights reserved.