Are Kailyn And Javi Still Together 2015? Couple Shares Marriage Update Before 'Teen Mom 2' Premiere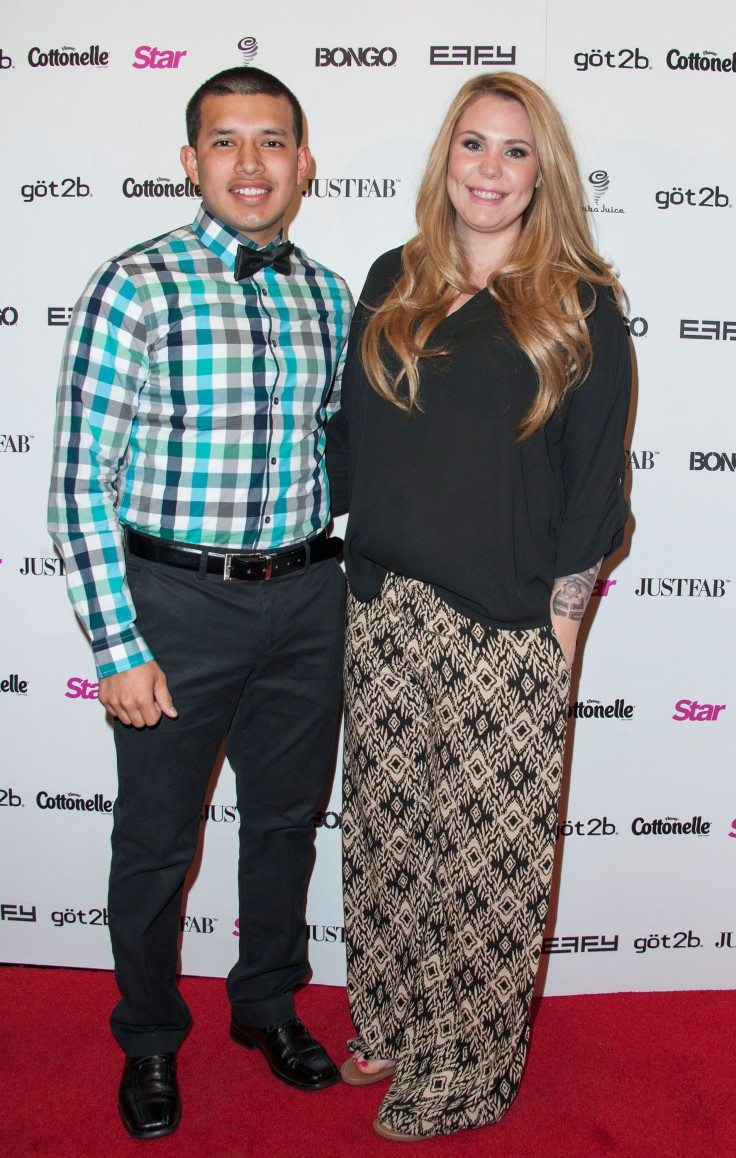 Kailyn Lowry and Javi Marroquin's marriage appears to be on the rocks on the "Teen Mom 2" Season 6 trailer. In the teaser, Kailyn reveals to the cameras that she and Javi are "on the verge of divorce." A newly-released clip seems to share a similar sentiment. So, what's going on with the MTV reality stars' relationship?
While the couple's marital issues will play a big role in their storyline in the 2015 installment, their marriage appears to be intact. After viewing the first two episodes of the forthcoming season, Kailyn, 23, texted Javi, 22, saying she was reduced to tears after witnessing their behavior on film. Javi shared the text message and a life update with his fans on Instagram last month, warning viewers that he and Kailyn will struggle with their relationship this season.
"You guys are really gonna see a different side of us this season that I'm not looking forward to," he wrote. "There was a point in our marriage that was extremely difficult. Makes me emotional to think about how we were."
While Javi said he didn't want to "give too much away," he promised viewers that he and Kailyn made it through their rough patch. "Just want ya'll to know it's worth it to keep fighting. Seriously," he said.
But before viewers watch the couple can kiss and make up, they will have to watch several tumultuous moments featuring the couple this season on "Teen Mom 2." A sneak-peek video from the premiere episode shows the couple going head-to-head after Kailyn receives a text from a male friend at school.
"I didn't f—k up. I didn't do anything wrong," Kailyn argues with Javi in the clip. "You're making something way bigger than it needs to be."
When Kailyn goes to a friend for comfort, she reveals Javi believes she cheated. "Now, I'm cheating and a liar," she says. When she confronts Javi for a second time, he tells her that he thinks her text conversation with her pal wasn't a "one time thing." Their heated conversation ends with Kailyn storming away.
Kail and Javi tied the knot in January 2013. Their wedding took place eight months later. They have one son together, Lincoln, 20 months. Kail has a 5-year-old son, Isaac, with her ex-boyfriend Jo Rivera.
"Teen Mom 2" Season 6 premieres Thursday at 10 p.m. EDT on MTV.
© Copyright IBTimes 2023. All rights reserved.