Are Paul McCartney And Ringo Starr In The 'Yesterday' Movie?
It's a film about stealing The Beatles' songs, so it's not surprising moviegoers are asking if the surviving members of the band show up in "Yesterday." Sadly, it doesn't look like Paul McCartney or Ringo Starr play themselves in the film. They are, however, definitely aware of the movie.
"Yesterday" follows a struggling singer-songwriter (Himesh Patel) who wakes up and discovers that he is seemingly the only one who remembers The Beatles. By passing off their hits as his own, his career skyrockets.
While there's a chance for a surprise in the movie, McCartney and Starr are nowhere to be found in the official cast credits. However, Ringo is listed as an uncredited role on IMDb, played by David Lautman. If they appear, it doesn't look like the real men will play themselves.
The Beatles are very much aware of the movie, though. "Yesterday" director Danny Boyle was worried about upsetting the men and the widows of George Harrison and John Lennon. He wrote them letters to tell them his plan.
"Once I got involved, I wrote letters to Paul McCartney and Ringo Starr, and the two widows, Olivia Harrison and Yoko Ono, respectfully laying out what I intended to do with the film," Boyle told Billboard. "There's obviously going to be nerves that somebody could be triggered or upset. But I got really lovely letters from Ringo and Olivia. I can't talk about it except to say it was very special for me."
McCartney also seemed to support the film. "I don't think Paul has seen the movie, but he's seen the trailer and he said 'Oh that seems to work!'" Boyle told Reuters earlier this month.
While fans might not see the actual Beatles in this film, there are plenty of celebrities, some of whom who play large roles while others make small cameos. Lily James, Ed Sheeran, Kate McKinnon and James Corden appear in the film.
"Yesterday" hits theaters Friday.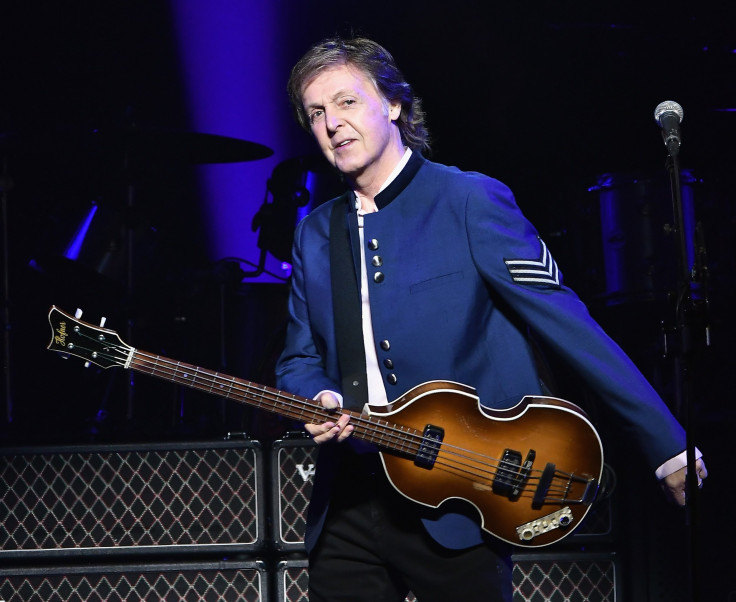 © Copyright IBTimes 2023. All rights reserved.
FOLLOW MORE IBT NEWS ON THE BELOW CHANNELS