Are Pippa Middleton and Alex Loudon back together?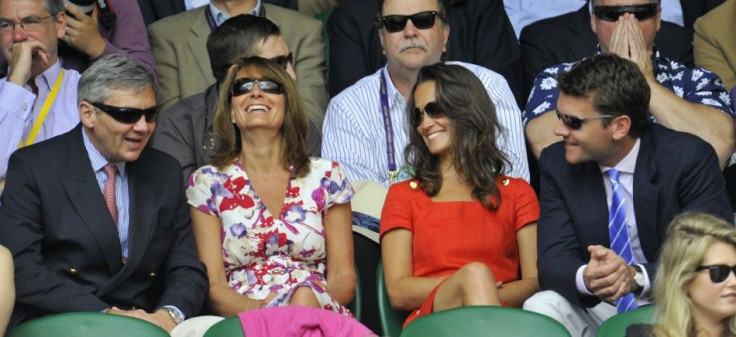 England's favorite bachelorette, Pippa Middleton, was seen with her rumored ex-boyfriend Alex Loudon at Wimbledon.
Rumors surfaced a few weeks ago claiming that Middleton and Loudon had ended their relationship. Today, though, they were seen together watching a tennis match during the tournament's second week.
Pippa was seen wearing a red dress while Loudon was wearing a navy blazer and a blue and white striped tie.
They watched the quarterfinal match between Roger Federer of Switzerland and Jo-Wilfried Tsonga of France.
Just a few days ago Pippa's sister, Kate Middleton, also known as the Duchess of Cambridge, was spotted watching a tennis match at Wimbledon with husband Prince William.
Loudon accompanied Pippa to the Royal Wedding on April 29. Rumors surfaced that her newfound celebrity status is what tore the couple apart.
Pippa has also been seen spending a lot of time with her college friend and roommate, George Percy. Percy and Pippa were seen watching tennis together earlier this month at the AEGON Championships in London.
© Copyright IBTimes 2023. All rights reserved.