Are Things Getting More Serious? Lauren Sanchez Introduces Her Sons To Boyfriend Jeff Bezos
Jeff Bezos and girlfriend Lauren Sanchez have taken another step in their relationship as the former news anchor has reportedly introduced her sons to the Amazon CEO for the first time.
Sanchez's two sons, Nikko Gonzalez, 18, and Evan Whitesell, 13, met the billionaire Bezos in New York City on Wednesday, after eating at sushi spot, Ninja, Page Six reported.
According to the news outlet, Sanchez then introduced her boys to her new boyfriend, but it is unclear if they met him at the restaurant or at another location. Sanchez's daughter Eleanor, 11, was missing from the meeting.
Sanchez has two children with her ex-husband Patrick Whitesell. Her son Nikko is from her relationship with NFL player Tony Gonzalez.
While Bezos and Sanchez's children have never met each other, the couple now feels like a weight has been lifted because they can be more open about their relationship, a source for the news outlet said. Bezos and Sanchez were spotted for the first time together on July 14 at the Wimbledon Men's Singles Final. Sanchez's ex-husband reportedly provided the tickets.
"It may not be perfect, but they're not looking for perfection," the source for the news outlet said. "They're happy to be moving on with their lives together. Now they can be free without worrying about anyone. The outside influences have been neutralized."
The couple is also looking to blend their families together but is reportedly taking thing slowly.
"They want this to happen organically, they're not pushing anything to happen," the source said.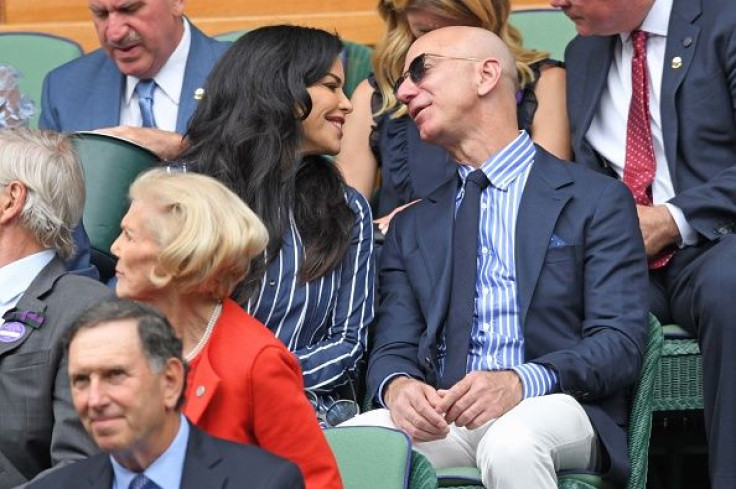 © Copyright IBTimes 2023. All rights reserved.