Are Tom Hiddeston And Taylor Swift Getting Serious? Couple Spends Weekend With Swift's Parents At Rhode Island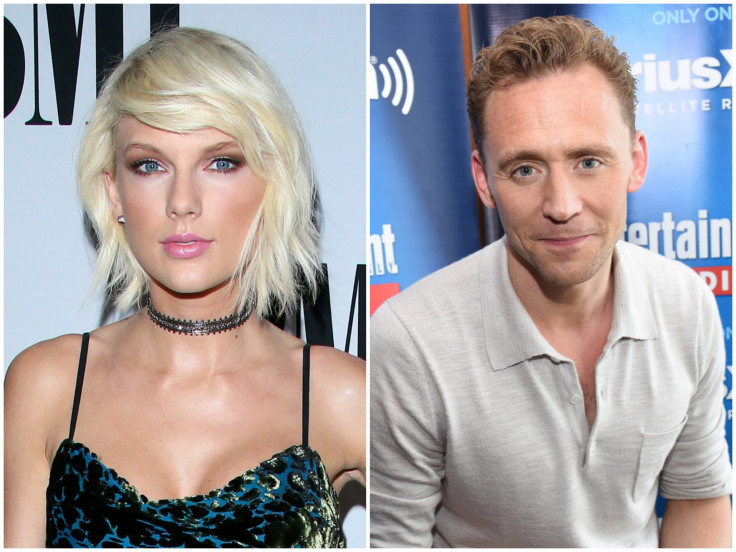 "Thor: Ragnarok" actor Tom Hiddleston and "Shake It Off" singer Taylor Swift may be getting serious. The couple went public with their relationship on June 14 when they were spotted locking lips outside Swift's Rhode Island home. Now, it looks like they are spending more and more time with their families, suggesting that this whirlwind romance is more than a mere publicity stunt.
35-year-old Hiddleston was seen departing New England on Swift's private jet and arriving Los Angeles on Tuesday, according to People. The "Night Manager" actor was wearing a cream-colored long sleeve shirt and black pants. He had an overnight backpack and a gift bag, US Weekly reports. Was he carrying a gift for his girlfriend's parents?
A source close to the publication revealed, "[Swift and Hiddleston] enjoyed a quiet weekend at her Rhode Island home. Taylor sent her plane to pick up Tom before the weekend." Swift even greeted the British actor on the plane when he arrived at the airport in Rhode Island.
The 26-year-old singer and her parents spent time with the handsome actor at her Watch Hill mansion. Incidentally, Swift's mansion was the place where the duo went public with their relationship.
Swift has also met Hiddleston's parents. In June, she hopped on her private jet to England to meet his family.
The English star and "Blank Space" singer were reunited this weekend after several weeks of being apart due to their busy schedule. Hiddleston has been busy filming the third Thor movie in Australia.
Hiddleston and Swift, shipped by fans as Hiddleswift, were first photographed kissing in June, merely two weeks after Swift split with Calvin Harris. Since then, the happy pair enjoyed trotting the globe together to places like Nashville, Rome and Australia.
Do you think Hiddleswift is getting serious? Share your thoughts in the comments section below!
© Copyright IBTimes 2023. All rights reserved.