Are Witches Real? Wiccan Spells Against Donald Trump Condemned By Exorcists As Satan's Work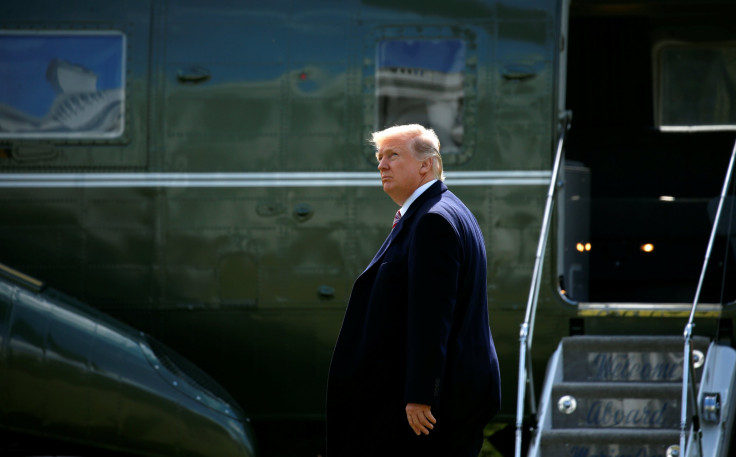 Over the past six weeks, there have been many forms of protest against President Donald Trump — the Women's March on Washington, strikes, gatherings at airports, to name a few. But one type of protest has some scoffing, some laughing and some downright scared: the Magic Resistence.
The word "magic" is not metaphorical. Witches around the country participated in a midnight spell in February — including singer Lana Del Rey — to bind Trump from doing harm. As of Friday morning, nearly 800 people were members of the Bind Trump Facebook group. And they plan to continue to practice the spell once a month for the foreseeable future.
And now the religious community has taken note. Monsignor John Esseff, a priest and exorcist in the Diocese of Scranton, Pennsylvania, for over 40 years, also said the witches should be taken as a serious threat.
"It's not Trump they are against but Jesus," Monsignor Esseff told the National Catholic Register. "The devil is saying, 'no way are you reigning in this country, we are coming out against you!'"
But another priest and exorcist, who spoke to the National Catholic Register through the pseudonym Father Patrick, argued that since the witches' ritual invoked the devil, it was about both Trump and Jesus.
"This reveals that if you believe in evil, that evil is against Trump," Father Patrick said. "It lets us know that he must be on the side against evil. Even if we question where he is as a man of faith, or prayer, or Christianity...Trump is a man who is indicating that he is choosing and knows the difference between right and wrong and is choosing right. People should continue to pray, in the way they have been praying. He appears to be in there because of prayer."
Father Patrick is in the minority when it comes to Catholic leaders who have spoken out in favor of Trump — most Catholic leaders have criticized the president for his policies on refugees and immigration, among other topics — but they are in the company of several Protestant leaders.
"I read that a bunch of witches have gotten together to put a curse on Trump," said Pat Robertson, a well-known former Southern Baptist Minister and now chairman of the Christian Broadcasting Network. "There's a desire on the part of some, and I think it's satanic, it really is spiritual, to destroy America."
© Copyright IBTimes 2023. All rights reserved.