Are YG Entertainment Idols Banned From Dating? 2NE1's Sandara Park Reveals Strict Dating Policy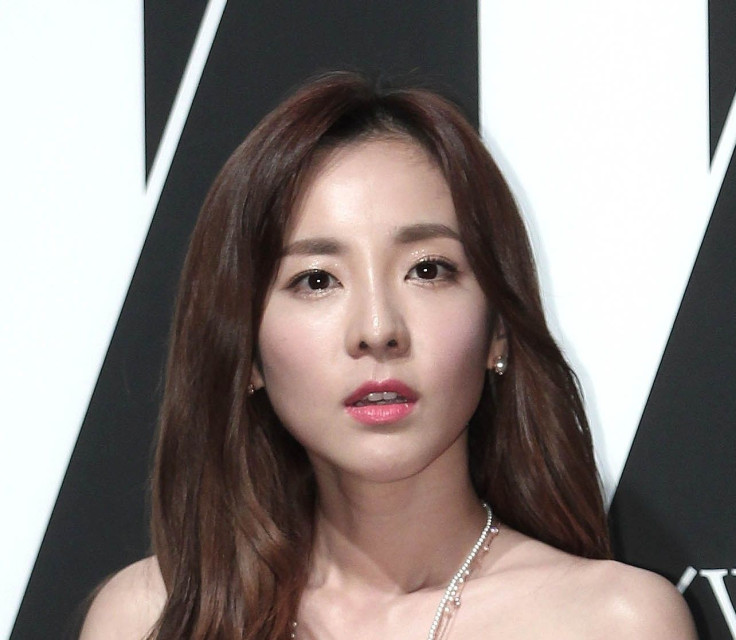 KEY POINTS
2NE1 member Sandara Park confirmed that YG Entertainment has a dating ban
She said she was the reason the company implemented a strict no-dating policy
YG Entertainment allegedly allows its artists to date once they achieve success
K-pop idols often follow strict contracts and behavioral regulations from their respective entertainment agencies, which ban them from doing certain things, including dating.
It is an open secret in the K-pop industry that most top entertainment labels, including YG Entertainment — the home of 2NE1, Blackpink, BigBang, Treasure and Winner, among others — have a strict policy when it comes to dating.
2NE1 member Sandara Park seemingly confirmed the policy and revealed on the "No Back Tak Jae-hoon" web show, uploaded via YouTube Thursday, that she was the reason for YG's strict dating ban.
The 38-year-old K-pop icon — professionally known as Dara — shared that many male celebrities from South Korea attempted to court her in the past.
"After I debuted, all these male celebrities hit on me. Yang Hyun Suk eventually heard the rumors and confiscated all four of our cellphones because of me," Dara said, according to an English translation from Koreaboo.
When asked about who and how many celebrities tried to pursue her, she responded: "Let's just say plenty of 'sunbaes' (seniors in the industry) and 'hoobaes' (newbies or younger idols)."
"At the time, I guess my age was perfect (for dating). Because I debuted at 26, 'hoobaes' can hit on me. 'Sunbaes' were like, all 2nd gen idols were young, but she's 26, so it might work. So, both sides hit on me," she further explained.
The now-solo artist also revealed that she's dated in the past. But it was mostly kept under wraps because most were brief and were mainly held online, per Koreaboo. It is unclear whom Dara dated; however, she was formerly romantically linked to fellow YG artist G-Dragon.
Dara is currently signed under Abyss Company following 2NE1's disbandment in 2016. The group consisted of members Park Bom, CL, Minzy and Dara, who were famously known for the classic K-pop hits "Fire," "I Am The Best," "Lonely," "Come Back Home" and "I Love You," among others.
YG Entertainment, founded by music executive Yang in 1996, bans its artists from dating for an uncertain period. This is common among rookie artists or groups. But it could be eventually lifted once they are "deemed successful enough," according to AllKpop.
International Business Times couldn't independently verify the information. But some artists from the agency have opened up about dating in the past.
iKON's Bobby once revealed that he and his fellow members, Koo Jun-hoe, Jinhwan, Song Yunhyeong, Jung Chan-woo and Kim Donghyuk, weren't allowed to date or meet with their labelmates.
"YG Entertainment seems like a company that's very free and like a family, but there's actually a ton of rules," Bobby said in an interview with MBC's "Radio Star" in 2018," before confirming the dating ban.
"There's a convenience store in front of our dorm and when we want to go there to get something, we have to report that we're going there," he explained. "We [also] can't meet up with Blackpink [or else] we'll get scolded."
But it appeared that it wasn't the case for all YG artists. AKMU's Chanhyuk revealed that he was never banned from dating during a 2017 broadcast of "Please Take Care of My Refrigerator."
"There is no such as a dating ban for me. Yang Hyun Suk gave me total freedom to date, he doesn't really pay attention to me that much. Yang Hyun Suk told me I could date if I want because I write music," he said.
Most recently, Blackpink member Jennie got caught in the dating rumor mill after a video of her and BTS member V allegedly holding hands in Paris went viral online.
But YG Entertainment seemed unbothered by the rumors, commenting it had "nothing to say" regarding the matter and would inform the fans if there was a "different response to share."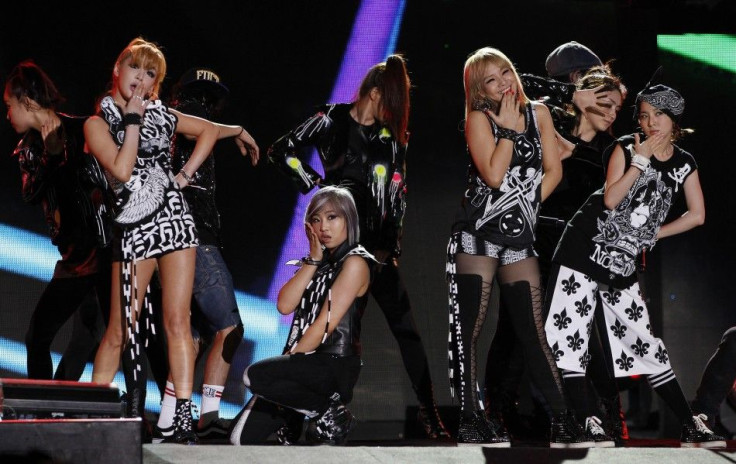 © Copyright IBTimes 2023. All rights reserved.