Ariana Grande Apologizes Once Again For Her Doughnut-Licking Scandal, Launches New Fragrance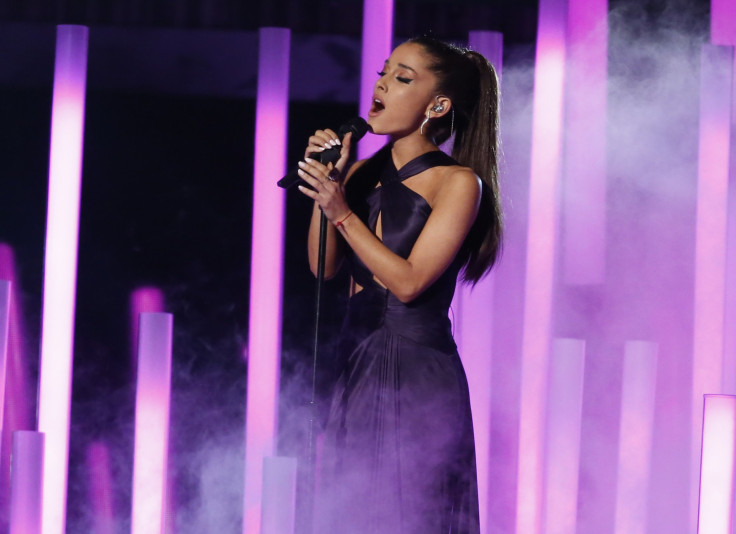 Ariana Grande has once again apologized for her doughnut-licking scandal where the singer was caught licking the displayed confectionery in a bakery in July.
Grande, who also faced backlash for her "I hate Americans" comment at the time, appeared at the Good Morning America show Tuesday and apologized to her fans for the unfortunate incident. "There's no excuse or nothing to justify it. But, you know as human beings, we all say and do things we don't mean at all sometimes and we have to learn from it," the 22-year-old pop starlet said, according to Mail Online.
Dressed in a multicolored knee-length dress, Grande was shown the CCTV video footage of the incident that happened at Wolfee Donuts, located in Riverside County, California. The video surveillance showed Grande in the bakery with dancer Ricky Alvarez, as the two take turns to lick doughnuts displayed at the counter. "I hate Americans. I hate America," Grande says at one point in the video.
"You have to remember that your words and actions have ramifications," Grande told host Amy Robac during the show. She also said that such incidents are part of her growing up process and that is how she learns from her mistakes and grow.
The "Problem" singer continued her apology saying that she now knows how it "feels like to disappoint so many people that love and believe in you and that's an excruciating feeling." As a celebrity, she has to be very carefully choosing her words before speaking them because she now knows what effect it can have on people, according to Grande.
The singer also launched her new fragrance titled Ari by Ariana Grande. The bottle of her scent is packaged in a baby pink crystal bottle with a white pom-pom shaped cap. Along with her perfume, the singer also launched her #BeYou Campaign on social media, which is "all about being yourself and embracing who you are."
© Copyright IBTimes 2023. All rights reserved.