Ariana Grande's Doctor Calls Her A 'Bulletproof B----' After Being Ill And Cancelling A Show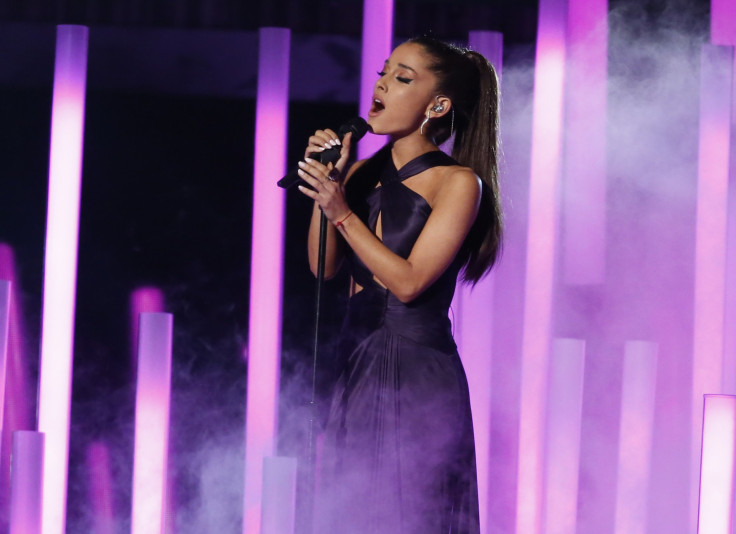 Ariana Grande is now ready to be back on the centerstage after getting ill and seeing her doctor. It seems that Grande's busy schedule is taking its toll on her, but the young singer is not letting any health-concerned problems to get along in the way of her performing and pleasing her fans.
The 'Problem' singer tweeted about the current status of her health on Monday, reported E!Online. Grande wrote, "Despite being horribly sick my chords are pretty & perfectly healthy." She also added, "No idea how but damn I'm thanking the heavens. Thank you lordtt!"
Grande also stated that her doctor seemed to be impressed with the strength that she has been showing in spite of the pain she has experienced the past couple of days. Grande noted on Twitter, "My doctor looked at my vocal chords today after a week of coughing and months straight of singing and called me a 'bulletproof b----.'"
The 22-year-old also had a message to her fans which she posted on social media: "Wow I'm so excited to sing for y'all tomorrow. Thank God!!! Sweet dreams."
On Sunday, Grande cancelled her concert in Sacramento as she was already feeling ill for a week. Grande wrote on Twitter, "Sacramento, I'm so so so sorry that I'm unable to perform for you tonight. I'm just too sick. :9 I never want to disappoint [sic] you. Rescheduling the show for Thursday and I really hope I can make it up to you then…& I love you so so much," quoted Sugar Scape.
After making a promise to her fans in Sacramento, Grande went to see her doctor to make sure that she is not having any major problem with her vocal chords, Perez Hilton reported. After checking with her doctor, Grande found out that her throat is doing fine and that she will not surgery.
You may email your feedback or comment on the article at prewchatterly@gmail.com.
© Copyright IBTimes 2023. All rights reserved.
FOLLOW MORE IBT NEWS ON THE BELOW CHANNELS