Ariana Grande And Boyfriend Mac Miller Getting Serious? Couple Spotted Hanging Out With Their Mothers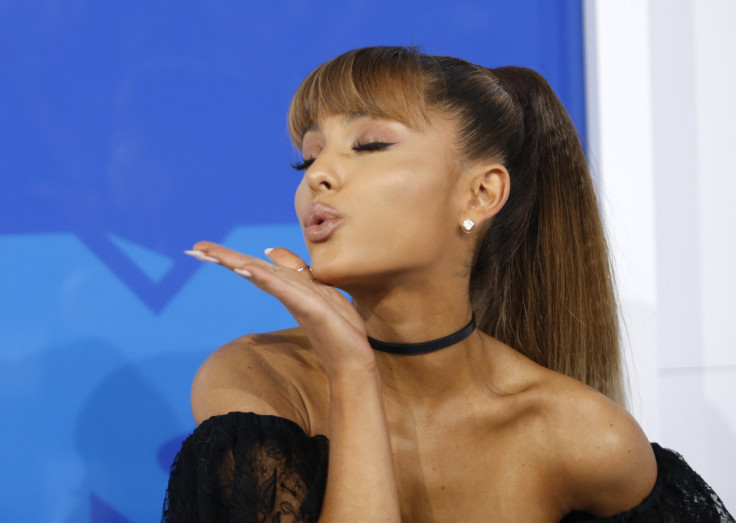 Ariana Grande and Mac Miller appear to have already taken their relationship to the next level.
The two recently went on a date, but it wasn't just the two of them during the excursion. Their mothers were also present! Grande and Miller watched a Pittsburgh Steelers game along with their mothers.
Grande shared a few photos via her Snapchat. Miller's mother, Karen Meyers, also posted a photo of herself with Grande and Grande's mother, Joan, on Instagram.
The release of the photos comes a few days after Grande released a new track titled "Knew Better Part Two," which appears to be alluding to her relationship with Miller. In the song, Grande sings: "And I ain't even worry about it this time/ I know he gonna be the one to treat me just right/ Never had a motherf----r this tight/ So, baby, this is what your soul mate look like/ I look good, right?"
Prior to the release of the song, Grande coyly admitted her relationship with the "My Favorite Part" rapper during an appearance on the "Ellen DeGeneres Show."
"This is so crazy," the "Side to Side" singer said. "I've never had the, like, relationship talk on a show before."
While Grande was rather open to DeGeneres, she was not as generous with information to Ryan Seacrest. During a stint on his radio show, Grande deflected Seacrest's questions about Miller. The "Dangerous Woman" singer denied that the photo she posted of her and Miller on Instagram confirmed that they are together.
"If I post something, that's what I'm willing to share at that moment," Grande said. "That doesn't mean then [that] you, Ryan Seacrest, with millions of listeners are entitled to more information."
Grande and Miller started sparking rumors when they were spotted several times together after the singer broke up with backup dancer Ricky Alvarez.
© Copyright IBTimes 2023. All rights reserved.