Arianna Huffington Leaves HuffPo To Launch Thrive Global: 4 Things To Know About Health And Wellness Website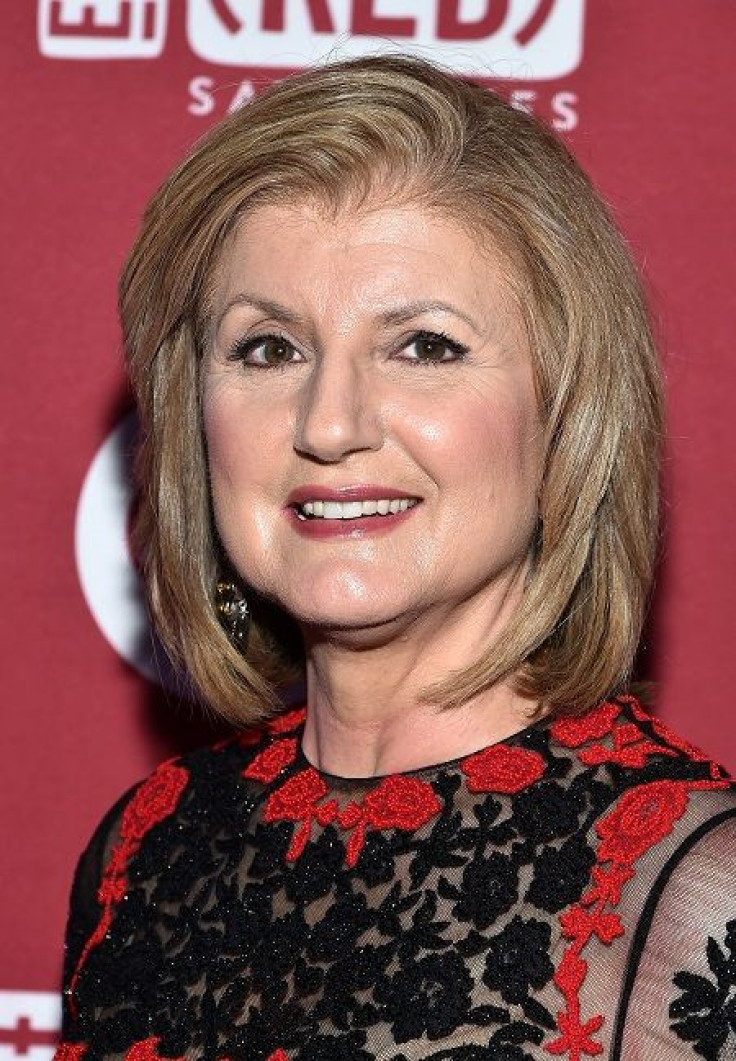 After co-founding the Huffington Post 11 years ago, Arianna Huffington announced Thursday morning that she would be leaving the media outlet to focus on the launch of her new health and wellness startup, Thrive Global.
Huffington, who has helmed the major outlet since its inception, will be leaving the company in the following weeks, reported the Wall Street Journal. Huffington, who launched the site in 2005 alongside BuzzFeed founder Jonah Peretti, venture capitalist Kenneth Lerer and the late Andrew Breitbart, had remained with the company since it was acquired by AOL Inc. for $315 million in 2011. AOL was later purchased by Verizon Communications Inc. last year.
In addition to acting as the site's president and editor-in-chief, the former political commentator and writer also penned health and wellness books like, "Thrive: The Third Metric to Redefining Success and Creating a Life of Well-Being, Wisdom and Wonder," and "The Sleep Revolution: Transforming Your Life, One Night at a Time."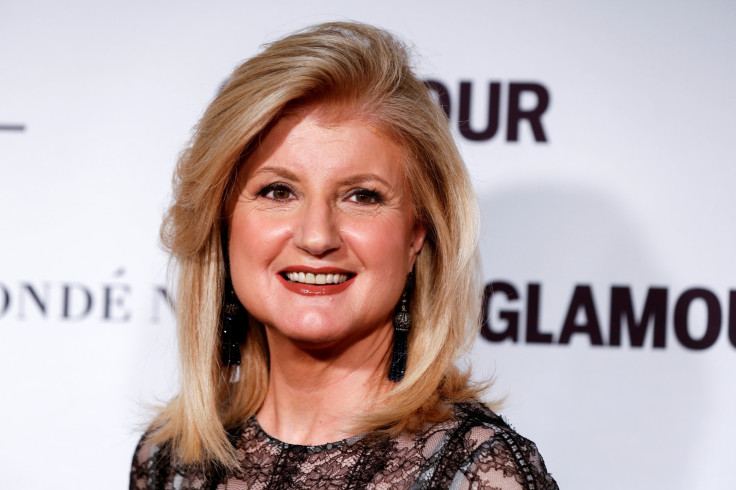 The media juggernaut toured this past year to deliver lectures on the subjects of health, wellness and success. In June, Huffington announced she would be launching Thrive Global. Although her contract with the Huffington Post stipulated that Huffington remain with the company until 2019, the contract allowed her to launch the new company.
"I really thought I could do both, but as we started building it up, I realized that it really needed my full attention," Huffington said of stepping down from her role in an interview with the Wall Street Journal. "It is important to know when one door closes and another opens and I felt that moment had arrived."
In the weeks to follow, Huffington will be working to launch Thrive Global. Here are four things to know about the new health and wellness start-up:
Thrive Global Will Offer Courses, Workshops And Certifications Focusing On Health And Wellness In The Workplace: News broke this past June that Huffington would be starting the company. CNBC reported that outlets thought she would be launching another new media company, however, Huffington confirmed that the new company would focus on online courses, certifications and workshops that would help companies and their employees improve their overall well-being. Huffington will be working with a whole new team and has partnered with other brands to help offer a full set of classes, courses and certifications.
The Start-Up Received Series A Funding: According to a press release, Huffington secured a round of Series A funding for Thrive Global, led by Lerer Hippeau Ventures, an investment that made it clear that she needed to focus her attentions to the new venture.
It's Poised to Launch In November 2016: Thrive Global will launch "after the election in November" according to the release. The company will offer integrated solutions for companies through partnerships with the following companies: Bob Roth and the David Lynch Foundation (meditation coaching), Sense by Hello (sleep education), Altus (physical training) and Thrive Market (food and nutrition). The company has also begun to work on its trainings and workshops with Accenture.
Huffington's Choice To Step Down From Her Position With Huffington Post Illustrates The Goal Of Thrive Global: In a statement released today, Huffington stated, "When I decided to create Thrive Global, I thought it would be possible to build a startup and continue as editor-in-chief of the Huffington Post. Today, it's clear that was an illusion." Huffington goes on to explain that taking on too many roles would have negatively impacted her performance and, in turn, both businesses: "Change is desperately needed if another generation is to avoid the burnout that all too often comes with success today […] Running both companies would have involved working around the clock, which would be a betrayal of the very principles of Thrive I've been writing and speaking about. To truly thrive means knowing when the time has come to close one chapter and start the next, and for me that time has arrived."
© Copyright IBTimes 2023. All rights reserved.
FOLLOW MORE IBT NEWS ON THE BELOW CHANNELS