Ariel Winter, Boyfriend Levi Meaden Argued About Politics When They First Met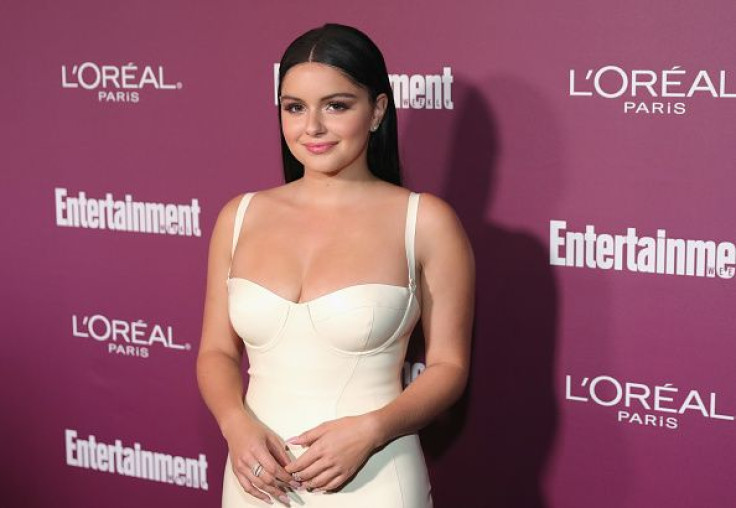 Ariel Winter is not one to back down especially when it comes to topics that interest her!
The "Modern Family" star recently spoke with LaPalme magazine and said that she and her boyfriend, Levi Meaden, argued about politics for "an hour" when they first met. The 19-year-old actress, who just started her freshman year at UCLA, also said that she's thought about getting into politics.
"I've thought about going into politics, although it's not at the forefront of my mind. It's one step at a time, for sure," she said.
Winter has also wanted to become a lawyer ever since she was a young girl. And since she has worked with a lot of lawyers throughout the span of her life, she knows how important their work is and wants to be able to do the same for others.
"While I love acting and will probably do it for the rest of my days, I definitely think that it's important for me to go to school and do something I'm passionate about. I've worked with many lawyers throughout my life, and many types of lawyers and they've helped me out a lot. I have knowledge in that field and I might be able to help somebody out, that is my goal and reason for it," she said.
The actress, who plays the role of Alex Dunphy in ABC's "Modern Family," is taking up business law at UCLA. Last month, Winter tweeted her frustration at the paparazzi for "ruining" her first day in school. Photos of the actress at the campus swirled online.
In August 2016, Winter already expressed her excitement over going to college even though she didn't have any idea that she will be going to UCLA. "I think I'm just looking forward to everything in general. Having that experience, I think, is something that really just enriches your life. And I think it's going to be amazing for me to go to college with other undergraduate students… just meet a more diverse group of people… I'm also just excited to be a college student," she told Entertainment Tonight.
© Copyright IBTimes 2023. All rights reserved.