Ariel Winter's Mom Accuses 'Modern Family' Star Of Reigniting Feud For Attention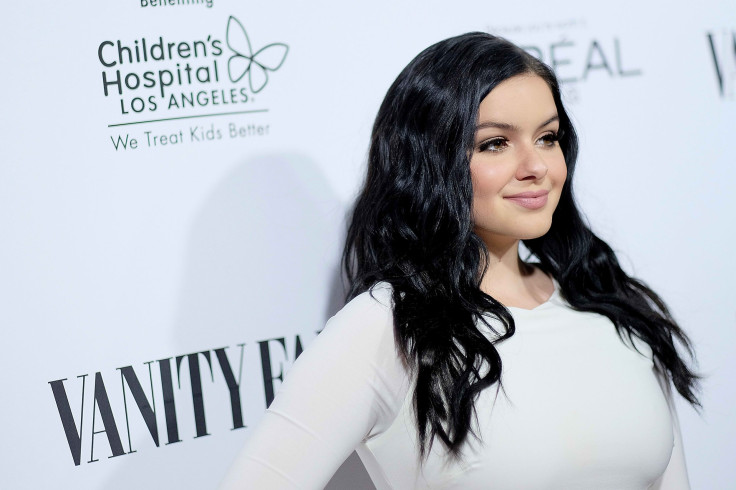 The drama and conflict between Ariel Winter and her mother, Crystal Workman, continues.
In an interview with Inside Edition, Workman accused the "Modern Family" star of reigniting their feud because she enjoys the attention she gets from it. She also denied Winter's claims that she dressed the actress in an inappropriate manner.
"She continues to attack me. It's heartbreaking," Workman said. "I think she wants the headlines. I think she craves attention. If that means throwing your mother under the bus and hurting her and breaking her heart, she's going to do it."
In a recent interview with The Hollywood Reporter, Winter shared that at the age of 7 she was already sexualized. Her mom would dress her in "the smallest miniskirts, sailor suits, low-cut things, the shortest dresses you've ever seen. People thought I was 24 when I was 12. If there was going to be a nude scene when I was that age, my mother would have a thousand percent said yes."
When Workman was asked about Winter's manner of dressing, which the latter attributed to her choices for her daughter when she was still a kid, Workman said it was "ridiculous." "She was lying," Winter's mom said.
Although Workman denied her daughter's claims, Winter's on-set teacher supported the actress' allegations. According to Sharon Sacks, Winter would sometimes arrive on set hungry and sleep deprived.
"I would order a couple lunches in my name so Ariel could eat one of them. I could tell she was hungry. Boiled chicken and cucumbers isn't going to do it for a growing kid," Sacks told THR. "Her mother kept her out late at night at these ridiculous parties. She was 12 and 13 years old and had to be on set at 6:30, 7."
In related news, back in June, Winter was rumored to be supporting her boyfriend, Levi Meaden, financially. The "Sofia the First" actress denied that she's bankrolling the love of her life. She added that Meaden does not need her money because he has a full career.
"I have a BOYFRIEND and a PERSONAL ASSISTANT who are NOT the same person. I would NEVER pay my boyfriend ANY sort of allowance, nor would he EVER accept if I offered," Winter posted on Instagram. "He BUYS his own stuff whether it's for me or for himself, and he more than pulls his weight for our life."
© Copyright IBTimes 2023. All rights reserved.