Ariel Winter Custody Trial: Actress To Stay With Sister, Mom Cut Out Of Picture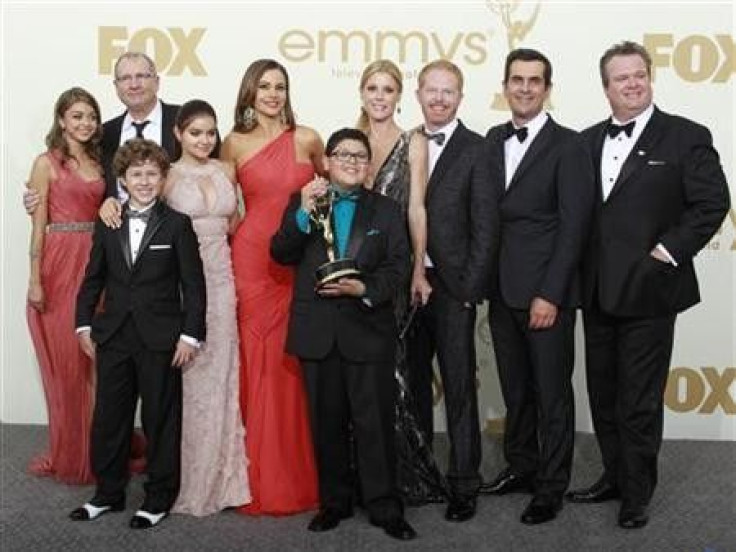 Ariel Winter, the 14-year-old actress who plays Alex Dunphy on "Modern Family," has reportedly reached terms in her custody trial after accusing her mother, Chrisoula Workman, of emotional abuse.
According to new reports the family feud – which escalated earlier this week when Workman sued an associate of her daughter's for referring to her as an "abusive monster" in an online post, claiming defamation – seems to be winding down.
As per the court agreement, which will be revisited in a hearing in March, Winter will continue to live with her older sister, Shanelle Gray, 34, while the family undergoes counseling and therapy to try and resolve their issues.
Things between Ariel and her mother took a turn for the worse in October, when Workman reportedly caught her daughter in bed with her 18-year-old boyfriend, Disney actor Cameron Palatas. Workman filed a police report against Palatas, later releasing a statement saying that she had gotten involved because she felt the relationship was moving too fast.
"My fourteen year old daughter has been dating an eighteen and a half year old man and when I caught them engaging in behavior that I feel my daughter is too you mentally and physically to understand and fully grasp I put a stop to it immediately," Workman said in a statement.
Winter and Palatas reportedly called the relationship quits soon after, but her older brother, Jimmy Workman said he is unsure whether or not they are still dating. Speaking to reporters outside of the Los Angeles Superior Court on Wednesday, he said, "It looks like the court is going to order therapy and counseling to help keep us together as a family."

"Everything's holding off and everyone's going to counseling," Jimmy Workman said. He added that his sisters Ariel and Shanelle are not currently on speaking terms with Workman, but he said he hopes the court-appointed counseling will help that.
"My mother is a loving parent who's done everything for her children," he added outside the courthouse. "We want our younger sister to come home with our parents."
Judge Michael Levanas, who proceeded over the hearing, confirmed that Winter's father, Glenn Workman, would temporarily serve as guardian over his daughter's estate. "I believe things are going to get better," said Judge Levanas. "I'm thrilled we're taking that first step."
When asked whether he thought his sister's life had taken a downturn since she entered the Hollywood spotlight, Jimmy Workman seemed to dodge the question. "I don't think it's ruining her," he said. "She's a good kid. I love my sister and I want to see her."
Anita Gumm, an attorney for Workman, confirmed that no definitive decisions had been made, but said the outcome appears positive. "It looks like everything will work out. We're happy for the family," she said.
© Copyright IBTimes 2023. All rights reserved.