Ariel Winter Encourages Fans To Hit The Gym After Thanksgiving
Ariel Winter recently made no excuses about hitting the gym and working out!
The "Modern Family" actress shared videos of herself exercising two days after Thanksgiving. The 19-year-old celebrated the special occasion with her loved one and is back to focusing on her fitness goals.
In the videos she posted on her Instagram story, Winter is seen wearing a blue sports bra and grey sweat pants. She is looking at herself in the mirror with two small dumbbells in her hands. In another video, Winter is seen sitting on the floor seemingly resting after a few routines. She is also wearing what looked like false eyelashes.
Another workout video shows Winter using a back pull down machine that focuses on targeting the back muscles. The actress also did a few rounds of lunges, lateral pull downs and crunches.
After her workout session, Winter is seen leaving the gym with her boyfriend, Levi Meaden. The actor is wearing a blue shirt, black shorts and black cap. According to the Daily Mail, the couple has been inseparable ever since they became official this year.
In fact, there are rumors that Winter wants to receive a ring from her boyfriend this Christmas. "She's hoping to get a ring for Christmas. She's already shown Levi the ring she wants, it's something they've openly talked about. Ariel's sure that he's the one for her and they do seem to be a really good match," a source claimed.
Meanwhile, prior to dating Meaden, Winter was first in a relationship with Laurent Claude Gaudette. According to US Weekly, Winter and Gaudette stopped following each other on social media sometime in June of last year. A month earlier, Winter shared a photo of herself from her prom, and she quoted the song "Sorry" in her caption.
One of the lines from Beyoncé's song goes, "Tell him boy bye," which led fans to believe that she and Gaudette have already broken up. Months later, Winter confirmed that she's indeed single.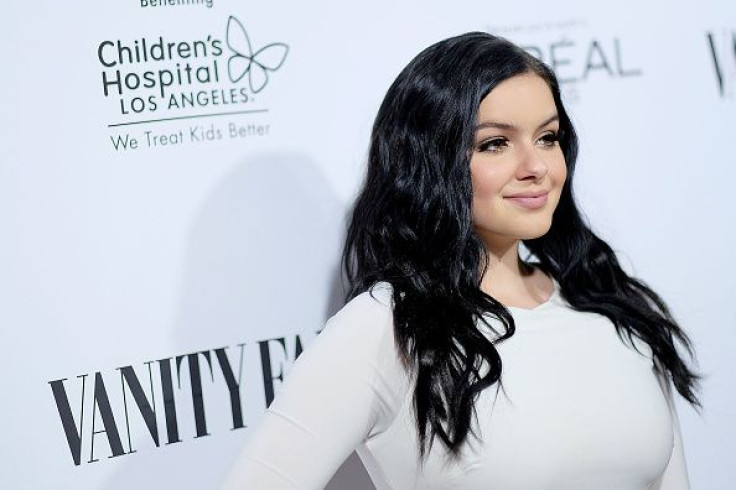 © Copyright IBTimes 2023. All rights reserved.