Arizona Bush Fire Burns Over 180,000 Acres, Now Fifth Largest In State History
KEY POINTS
Arizona's Bush Fire is now the fifth largest recorded wildfire in the state's history
It has so far burned through over 180,000 acres, but remains only 15% contained
Bush Fire is the largest wildfire currently burning in the United States
The Bush Fire raging through northeast Phoenix, Arizona, is now considered one of the largest in the state's history. As of Sunday morning, it has burned over 180,000 acres, but is, so far, only 15% contained.
The Bush Fire began June 13 because of a vehicle fire in the Tonto National Forest. Due to the dry conditions, low humidity and strong winds, the fire quickly spread, forcing thousands of people to evacuate from their homes.
As of Saturday (June 20), about a week after it began, Bush Fire has become the fifth largest recorded wildfire in Arizona history, following Horseshoe Two, which burned over 222,222 acres in 2011. Bush Fire is also the largest wildfire currently burning in the United States.
"Yesterday firefighters brought fire off Mount Ord and tied it in to SR 87 on the northwest side of the fire. Firefighters will continue to patrol and protect communities as needed," the Arizona government stated in the June 21 update on the Bush Fire. "Residents along the Highway 188 corridor should expect to see fire and smoke as fuels burn within the large pocket of unburned fuel within the fire's perimeter."
Amid the fires, several state highways have been closed down while several communities remain to be under evacuation orders. A tweet by Arizona DOT shows the fires burning close to SR 87, one of the highways that were shut down because of the flames.
As the fire is reportedly moving away from homes and into the forest, some residents have been allowed to return to their houses, including residents of Tonto Basin, Punkin Center, Pioneer Pass, Brownsville, State Creek and Jakes Corner. However, they will remain under a "set" advisory, which means they may be asked to evacuate again if the conditions return to being unfavorable.
So far, over 900 fire personnel are reportedly working on controlling Bush Fire. There are other wildfires also burning in the state: the Mangum Fire, the Bringham Fire and the Bighorn Fire.
"Firefighters continue to use sing a range of tactics to fully suppress the fire," the Arizona government said. "They are working to protect values at risk including nearby communities, state highways, communication sites and power lines."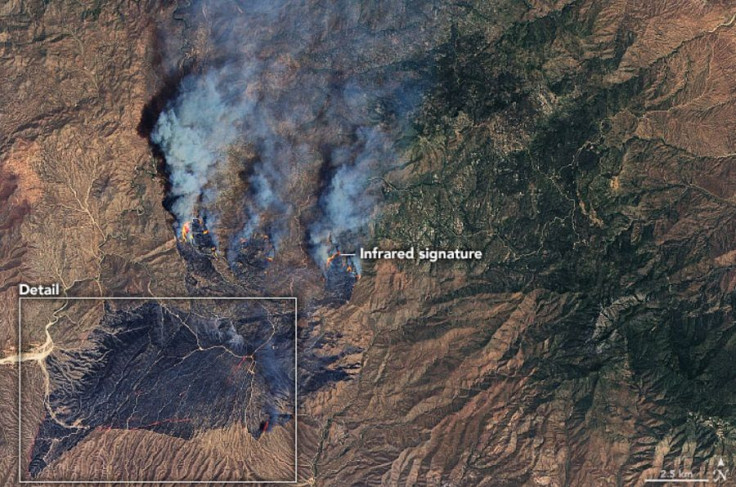 © Copyright IBTimes 2023. All rights reserved.