Arizona Cult Leader Had 20 Wives, Most Under 15; Had Group Sex With 9-Year-Old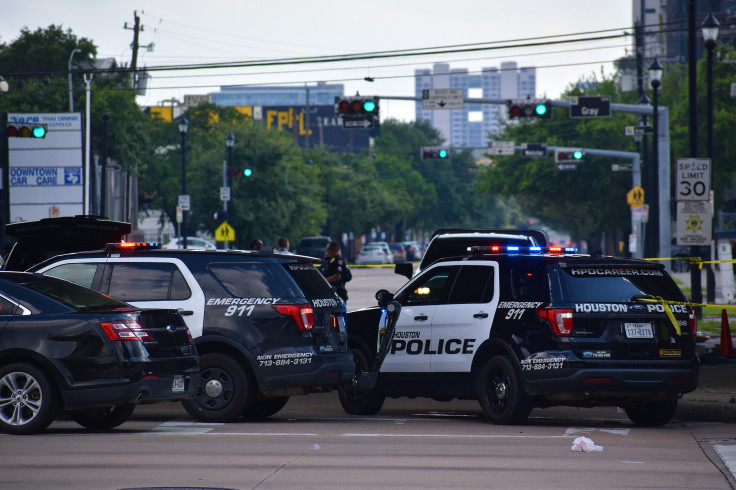 KEY POINTS
The 46-year-old Arizona man took in 20 wives, many of whom were under the age of 15
The man, who is the leader of a Mormon Church offshoot, also married his daughter
He has been accused of directing and participating in group sex acts with his wives
The leader of a polygamous cult in Arizona suspected of transporting minors between states to engage in illicit sexual activities reportedly took in 20 wives, including his own daughter.
Samuel Bateman, 46, has been in jail ever since the Federal Bureau of Investigation (FBI) raided his two homes in Colorado City on Sept. 13, The Salt Lake Tribune reported.
Agents were in search of evidence of underage marriages or sexual relationships between adults and children at the time, according to a search warrant obtained by the newspaper.
Bateman is the leader of the Fundamentalist Church of Jesus Christ of Latter-Day Saints, an offshoot of the Mormon Church that still practices polygamy.
He allegedly took in more than 20 wives, most of whom were daughters, sisters and mothers drawn from two extended polygamous families, FBI special agent Dawn A. Martin said in an affidavit filed in a federal court in Spokane, Washington, Friday.
Martin stated in the affidavit that most of his wives were minors under the age of 15, and one was supposedly as young as 9, the New York Post reported.
Bateman, who "began to proclaim he was a prophet" in 2019, according to the affidavit, also married his own daughter.
He allegedly began gathering young women, then girls and finally the adult wives of his followers as his own wives in the spring of 2020.
Bateman later directed and participated in group sex acts with his wives, according to accounts detailed in a federal court document.
The wife of one of Bateman's followers claimed she witnessed multiple occasions in 2020 where Bateman gathered followers to have sexual contact with him or each other in a group setting.
The girls initially only watched the sexual acts, but they allegedly touched Bateman on later occasions.
In November 2021, Bateman said the "Heavenly Father" had instructed him to "give the most precious thing he has, his girls' virtue," to three of his adult male followers while he watched, Martin's affidavit stated, citing an audio recording of Bateman that was provided to authorities.
He then claimed the girls "sacrificed their virtue for the Lord," according to Martin, who noted that one of the three girls he described was 12 years old at the time.
"God will fix their bodies and put the membrane back in their body. I've never had more confidence in doing his will. It's all out of love," Bateman was quoted as saying by the FBI agent.
Bateman has not been charged with any allegations of sexual abuse, but there is probable cause to believe he and others transported minors between Arizona, Nebraska, Nevada and Utah to engage in illicit sexual conduct between May 2020 and November 2021, the FBI said.
He is currently facing three counts of child abuse over a separate incident where he towed a box trailer with girls riding unsecured inside in late August.
Bateman is also facing federal charges for allegedly instructing one of his followers to delete the messaging app Signal from his phone after he was arrested over the box trailer incident.
U.S. Magistrate Judge Camille Bibles ordered that Bateman remain behind bars while his case goes through the courts.
Girls were briefly removed from Bateman's Arizona homes on the day the residences were raided in September and then returned. Nine girls, ranging in age from 11 to 16, were then taken into custody by the Arizona Department of Child Safety the next day.
The girls were placed in group homes in the suburbs of Phoenix, but eight of them disappeared on Nov. 27, The Salt Lake Tribute said in another report, citing court documents.
On Thursday, a sheriff's deputy found all eight missing girls outside an Airbnb in Spokane, Washington, in a vehicle driven by Moretta Rose Johnson. Johnson, 19, was taken into custody and is accused of kidnapping in a federal complaint.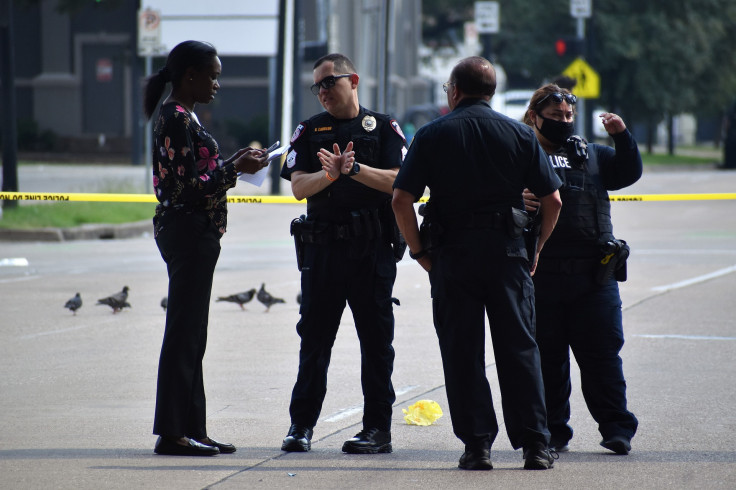 © Copyright IBTimes 2023. All rights reserved.
FOLLOW MORE IBT NEWS ON THE BELOW CHANNELS