Arizona Representative Raul Grijalva Arrested During DACA Rally At Trump Tower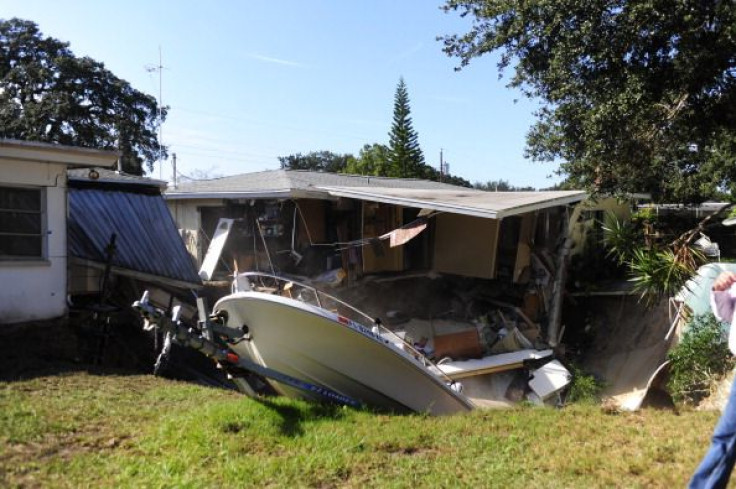 Congressman Raul Grijalva (D-Ariz.) was among the three Democratic lawmakers arrested outside Trump Tower in Manhattan on Tuesday, for protesting President Donald Trump's decision to rescind the Deferred Action for Childhood Arrivals (DACA) act.
After Trump's decision to cancel the Obama-era program that offered protection to "DREAMers" or undocumented immigrants brought to the U.S. as children, Grijalva along with Rep. Luis Gutiérrez (D-IL) and Rep. Adriano Espaillat(D-NY) were among a small group of demonstrators who staged a sit-in and were later arrested by New York Police department on civil disobedience charges , reports said.
The speaker of the New York City Council, Melissa Mark-Viverito, was also among those arrested. There were at least 10 arrests, a Gutiérrez spokesman said.
Grijalva, who has been an open critic of the president's policies, took to Facebook to share pictures of the protest and called for an end to Trump's "criminalization" of immigrants.
Earlier in April, the congressman teamed up with the Tucson-based Center for Biological Diversity to sue the Trump administration over the proposed border wall with Mexico citing environmental concerns.
"American environmental laws are some of the oldest and strongest in the world, and they should apply to the borderlands just as they do everywhere else," Grijalva said about the legal action. "These laws exist to protect the health and well-being of our people, our wildlife, and the places they live. Trump's wall — and his fanatical approach to our southern border — will do little more than perpetuate human suffering while irrevocably damaging our public lands and the wildlife that depend on them."
A long standing-member of the Congressional Hispanic Caucus, Grijalva has called for a pathway to legalize undocumented immigrants "who have made lives for themselves and their families in the United States," adding they must submit to a background check for criminal history and pay taxes to earn permanent residency. Grijalva's father too had migrated to the U.S. from Mexico in 1945, after the labor shortage caused by World War II.
After beginning his public service career as a community organizer in Tucson, Grijalva was elected to Arizona's newly created seventh congressional district in 2003 and later the third congressional district in 2013.
ABC's Arizona affiliate reported that Grijalva was charged with two counts of disorderly conduct — one for refusing to disperse and one for disrupting traffic during Tuesday's protest. According to the report, the Congressman was fingerprinted and given paperwork instructing him to appear before a judge at a future date.
In a statement on Tuesday's protest, provided by his office to journalists, Gutiérrez who was also taken into custody said: "We're taking the necessary steps to make it clear to President Trump, the Republicans and the Democrats that we will continue this peaceful fight for Dreamers and immigrants as long as it takes to enact legislation and put Dreamers in a safe place."
The protest was organized by Make The Road New York and other New York pro-immigrant advocates, according to Gutiérrez's office.
© Copyright IBTimes 2023. All rights reserved.