Arkansas Man Discovers 9-Carat Diamond At Crater Of Diamonds State Park
KEY POINTS
Kevin Kinard had initially mistaken the diamond for a piece of glass
Complying with the park's rule, Kinard was allowed to keep the diamond
At least 246 diamonds have been found so far at the park this year
An Arkansas man found a nine-carat diamond at the Crater of Diamonds State Park, the world's only active diamond site accessible to the public, the park's staff said Wednesday in a news release.
Kevin Kinard made the discovery Sept. 7 in the southeast side of the park's 37.5-acre diamond search area, according to the Arkansas State Parks' news release. The 33-year-old Maumelle resident initially thought the diamond looked "like crystal" and figured it was a piece of glass.
Complying with the park's rule, Kinard was allowed to keep the diamond.
Stacy Hurst, secretary of the Arkansas Department of Parks, Heritage and Tourism, said in the news release the diamond was the second-largest one to be found in the park's history.
"Congratulations to Mr. Kinard on finding this impressive diamond – the second largest found at the park since 1972," Hurst said. "A find like this is always thrilling for the park guest, as well as the park staff, who get to help identify the gem and share in the excitement."
The largest diamond found in the park weighed about 16.37-carat and was named "Amarillo Starlight". The discovery dates back to August 1975. The diamond was named so because it was found by W.W. Jhonson of Amarillo, Texas, while vacationing at the park with his family, the Arkansas State Parks website mentioned.
Speaking about his discovery, Kinard said he picked up a "marble-sized crystal that had a rounded, dimpled shape," from the park's plowed rows. "It kind of looked interesting and shiny, so I put it in my bag and kept searching. I just thought it might've been glass."
He was shocked when the park officials identified the diamond after reviewing his findings. "I honestly teared up when they told me. I was in complete shock!" Kinard was quoted as saying in the release. It is unclear how much the diamond could be worth.
The Crater of Diamonds State Park, located in Pike County, operates under the Arkansas Department of Park and Tourism as a tourist site. The Crater of Diamonds Park is known to be the only active diamond mine in the United States. Diamonds that originate from the eroded surface of a volcanic crater are often found loose in the soil in the area.
At least 246 diamonds have been found so far in the park this year, with a total weight of 59.25 carats, the park's statement reported.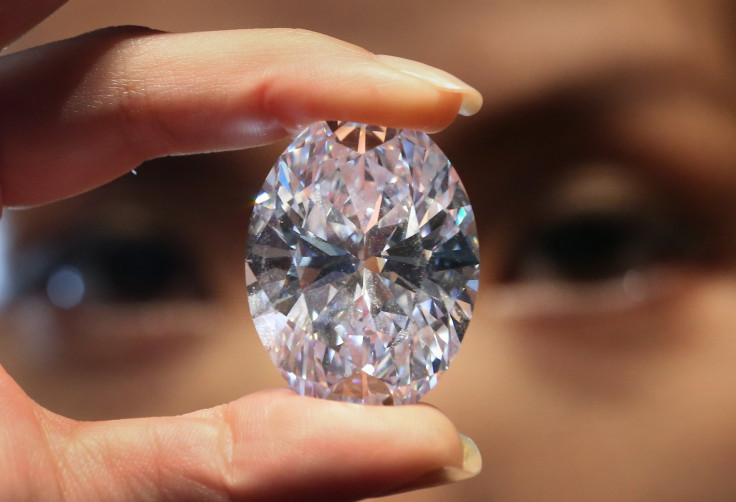 © Copyright IBTimes 2023. All rights reserved.