Arkansas Man Stabbed Wife To Death For Changing TV Channel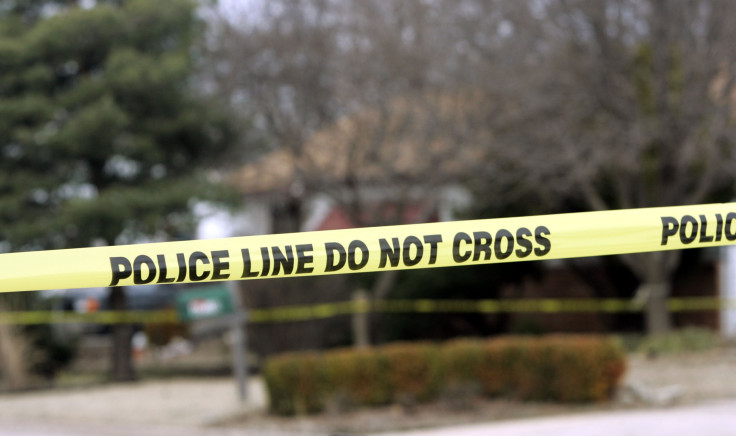 A 58-year-old man from Carlisle, Arkansas, was charged with capital murder Monday after he confessed to fatally stabbing his wife during an argument over watching television. The incident took place on Nov. 19 when the accused, who was reportedly watching a football game, got infuriated with his wife after she changed the television channel while he was outside having a smoke, reports said Tuesday.
Tony Thomas was charged almost two months after he admitted to killing his wife, Elke Thomas, during a domestic argument in November 2017. Tony has been jailed at the Lonoke County jail since then, Arkansas Online reported.
According to a court document cited by ABC News, when Thomas saw that the television channel was changed, he asked his wife about the score, to which she responded angrily.
"He went outside to smoke and upon returning, he discovered that Elke had changed the channel. He asked about the score and she began yelling at him and got in his face," Lonoke County Sheriff's Detective Anthony Counts wrote in an affidavit.
As soon as Elke began yelling at Thomas, an argument ensued between the two, following which he got hold of a knife and stabbed her, Counts further wrote in the affidavit.
"He claimed he'd blacked out and when he 'came to,' he was over her with a knife in his hands," the affidavit stated, according to a Daily Mail Online report.
Soon after the stabbing, Thomas reportedly called the sheriff's office and admitted to killing his wife. He asked the dispatcher for a "meat wagon and police," according to the affidavit. However, the deputies were already on their way to the crime spot even before Thomas called them as they had received a tip from an unidentified witness.
The witness reportedly said she "heard glass break, and when she went into the living room she saw Tony stabbing Elke," according to the affidavit, Raw Story reported. She then ran outside and flagged someone down, requesting them to call the police.
According to the affidavit, the victim's body was recovered from the backyard of the couple's house and was partially covered with a blanket and tarp. A knife was also discovered near the victim's body. The affidavit also stated that it appeared the body had been dragged through the dining room to the backyard of the house.
"He admitted to dragging her outside and calling the sheriff's office," Counts wrote in the affidavit.
A court hearing for the case has been scheduled for Jan. 22. No attorney has been listed for Thomas and his bond has been set at $1 million.
Thomas was also charged as a habitual offender as he has been convicted of felony crimes, Lonoke County's prosecuting attorney Chuck Graham said.
According to a Daily Mail Online report, Tony's wife had filed for an order of protection from her husband barely a month before her death, however, her request was dismissed due to "insufficient proof."
© Copyright IBTimes 2023. All rights reserved.
FOLLOW MORE IBT NEWS ON THE BELOW CHANNELS