Arkansas State University Lockdown: School On High Alert Amid Reports Of Armed Men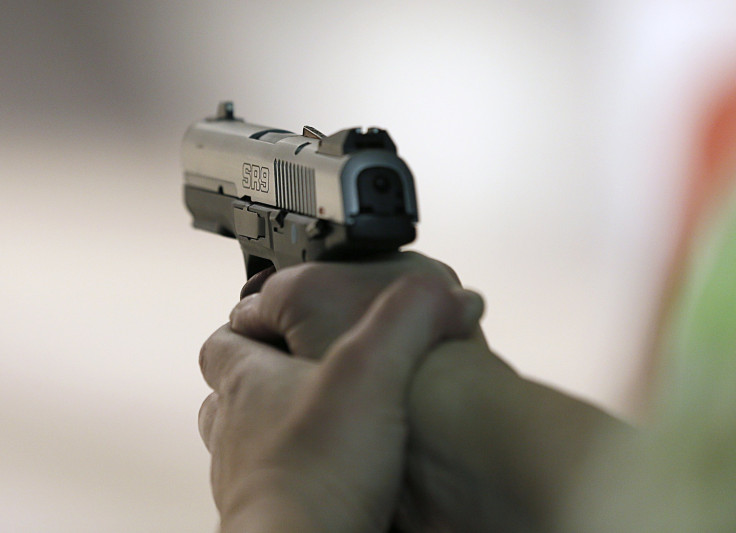 UPDATE 5:08 p.m. EST — Campus authorities said the alleged armed males spotted near the student union earlier Sunday afternoon may have been part of a student film project, according to a tweet from an unverified account associated with Arkansas State University. Police searched the student union, ending a campus-wide lockdown shortly before 4 p.m.
UPDATE: 3:55 p.m. EST — The lockdown at Arkansas State University was lifted at approximately 3:40 p.m. Sunday after authorities investigated campus reports of an armed shooter. No guns were found and no shots were fired, according to several tweets from both Arkansas State University and the Jonesboro Police Department, where the campus is located.
Police arrived on the scene and investigated the student union building where two armed males had been spotted shortly before 3 p.m. Following a search of the building, police declared an all-clear, several tweets said.
Arkansas State had a similar scare in December when school officials evacuated the student union following reports of an active shooter. A man with a gun in his car was arrested. No one was injured.
Jonesboro, Arkansas, saw a very high-profile school shooting in 1998 in which two middle school boys, Mitchell Johnson, 13, and Andrew Golden, 11, shot and killed four students and a teacher, wounding nearly 10 other people. One of the boys pulled a fire alarm, and as students and teachers evacuated the building, the pair opened fire. Both boys were sent to juvenile reform institutions and released on their respective 21st birthdays.
Original story:
School officials put Arkansas State University on lockdown Sunday after two armed men were spotted walking around campus, CBS News reported. Information on who the men were or what they were doing was scant.
The suspects were identified as "males with weapons," last seen near the campus' student union building, a tweet sent by Arkansas State University's unverified Twitter account at 2:52 p.m Sunday said. Officials did not clarify what kind of weapons. Twitter users claiming to be students also tweeted out warnings to fellow students to stay inside, CBS reported.
© Copyright IBTimes 2022. All rights reserved.
FOLLOW MORE IBT NEWS ON THE BELOW CHANNELS