Armed Forces Day Quotes 2021: 12 Sayings To Honor Military Heroes For Their Service
Armed Forces Day is marked annually on the third Saturday of May. President Harry S. Truman started commemorating this day to honor and pay tribute to military heroes for their service to the United States of America.
This year, the Armed Forces Day is marked on May 15.
"Armed Forces Day, Saturday, May 20, 1950, marks the first combined demonstration by America's defense team of its progress, under the National Security Act, toward the goal of readiness for any eventuality. It is the first parade of preparedness by the unified forces of our land, sea, and air defense," Truman stated in an excerpt of the Presidential Proclamation of Feb. 27, 1950.
To honor the brave soldiers who have served the military, here are some quotes courtesy of Brainy Quote.
1. "Ask not what your country can do for you; ask what you can do for your country." — John F. Kennedy
2. "The dead soldier's silence sings our national anthem." — Aaron Kilbourn
3. "The cost of freedom is always high, but Americans have always paid it. And one path we shall never choose, and that is the path of surrender or submission." — John F. Kennedy
4. "I have long believed that sacrifice is the pinnacle of patriotism." — Bob Riley
5. "For love of country, they accepted death." — James Garfield
6. "The brave die never, though they sleep in dust: Their courage nerves a thousand living men." — Minot J. Savage
7. "Patriotism is supporting your country all the time and your government when it deserves it." — Mark Twain
8. "Courage is contagious. When a brave man takes a stand, the spines of others are stiffened." — Billy Graham
9. "Let every nation know, whether it wishes us well or ill, that we shall pay any price, bear any burden, meet any hardship, support any friend, oppose any foe to assure the survival and the success of liberty." — John F. Kennedy
10. "The willingness of America's veterans to sacrifice for our country has earned them our lasting gratitude." — Jeff Miller.
11. "There is nothing wrong with America that cannot be cured by what is right with America." — Bill Clinton
12. "I only regret that I have but one life to lose for my country." — Nathan Hale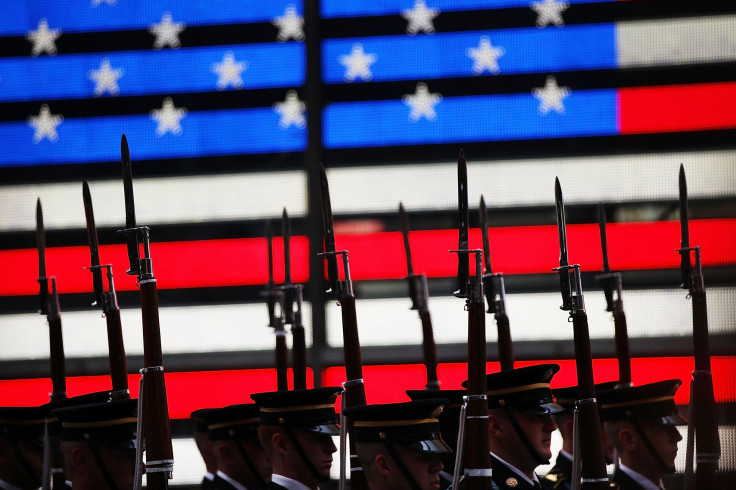 © Copyright IBTimes 2023. All rights reserved.