Army's Handling Of Sexual Assaults Called into Question In The Wake of Vanessa Guillen's Death
Fort Hood soldier Vanessa Guillen's death has renewed a national debate on the U.S. army's handling of sexual harassments and assaults as many service members and veterans shared stories about sex crimes in the U.S. military.
Guillen, aged 20, had been missing for a month before her remains were found near a river about 20 miles from the Fort Hood army base in Texas. Her family lambasted the army for the apathy toward her disappearance and taking nearly two months to identify foul play, triggering a social media movement with the hashtag #IamVanessaGuillen demanding speedy justice for the Latino soldier.
Some people recalled being sexually assaulted as a fresher in the army, while some alleged their abusers are still serving in uniform.
A prominent Latino civil rights organization, United Latin American Citizens (LULAC), urged the community not to pursue a career in military until their queries surrounding Guillen's death were met with satisfying answers.
The Houston native was last seen alive on April 22 at the army base in Texas. Army Specialist Aaron Robinson, a suspect in the case, shot himself on July 1 when the police confronted him. FBI said that he killed Guillen and sought his girlfriend, Cecily Aguilar's help in disposing of the body. Aguilar was charged this week.
Army said its investigators were working to establish the nature of the relationship between Guillen and Robinson and ruled out any claims about the young soldier having faced sexual assault. Guillen's family, however, alleged that she was indeed facing harassment at the hands of a superior at Fort Hood but never formally reported it. It was not known if Robinson was that man.
Pentagon recorded a significant jump in sex crimes within the military in 2018, with the tally reaching 20,500. The alarming spike prompted military officials to step up their sexual assault prevention efforts, ABC News reported. Still, Pentagon reported a 10% increase in formal sexual harrassment complaints in 2019.
Like Guillen's, several high-profile cases of sexual assault in the military surfaced over the years.
Arizona senator Martha McSally, who is a former colonel of the U.S. Air Force, told in a senate hearing last year that she had been raped by a superior officer while in the army.
"I also am a military sexual assault survivor, but unlike so many brave survivors, I didn't report being sexually assaulted," ABC News quoted her as saying in 2019. She said the unfavourable circumstances couldn't dim her spirit and she continued to serve the army.
In 2019, Army Col. Kathryn Spletstoser levelled allegations against Air Force Gen. John Hyten that he assaulted her several times while she served the U.S. Strategic Command. Hyten dismissed the allegations as false at his confirmation hearing on Capitol Hill that same year. Spletstoser has filed a federal lawsuit against Hyten in Janury this year. She told ABC News that a person who holds a senior rank in army is likely to get away with felony sexual assault after committing sex crimes.
"It basically tells sexual assault survivors, 'Don't bother to report. You won't be taken seriously, and we'll give your attacker a promotion," Spletstoser said.
In response to the increasing harassment complaints, Pentagon introduced The Army's Sexual Harassment and Assault Response and Prevention Program (SHARP) enabling the victims to report any cases of harassment to a designated victims advocate.
A SHARP team was deployed to investigate Guillen's case but the family called for a congressional investigation, citing bias.
Natalie Khawam, attorney for the Guillen family likened the sexual harassment cases in the army with an "epidemic," insisting that Congress can't "turn a blind eye anymore."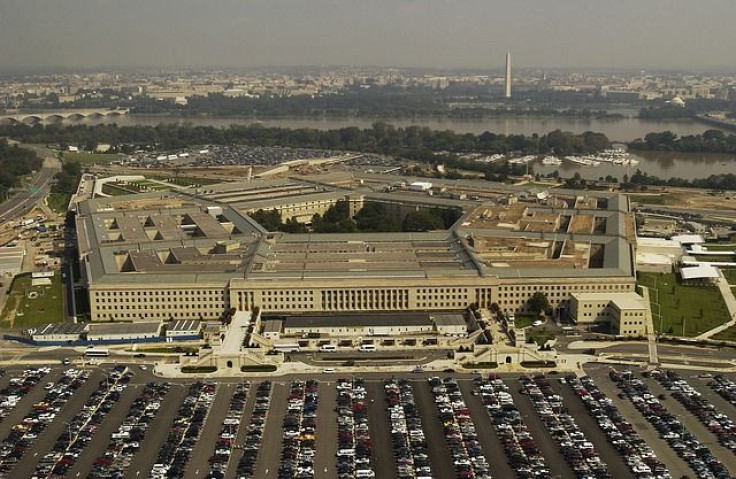 © Copyright IBTimes 2023. All rights reserved.