'Arranged' Star Taylor Grubb Teases Mother-In-Law Drama, Explains Why She Wanted Her Marriage On TV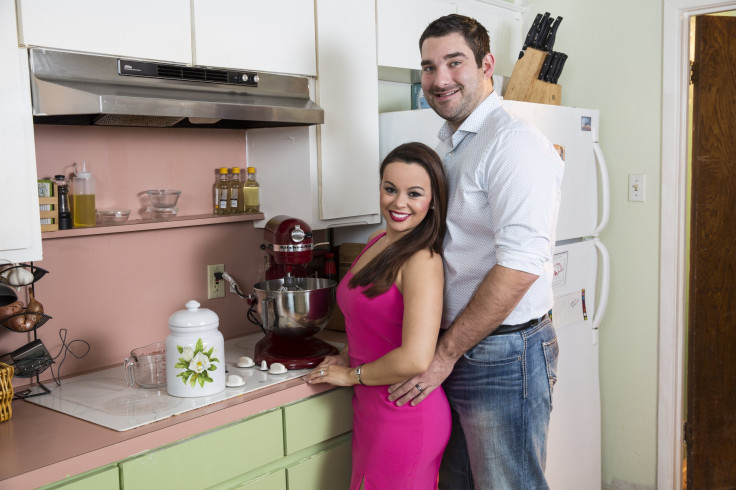 Taylor Grubb's marriage might not seem traditional, but the southern belle seems to have all the same problems the average newlywed has. The difference is that her relationship problems air on TV. Grubb stars on "Arranged" Season 2, FYI's reality show about couples in arranged marriages. Taylor was set up with her husband, David Roller, by his brother Jordan. Being best friends with Jordan as well as David's fiancée hasn't made the merging of their families easy, though. Taylor spoke to International Business Times via email and explained why she has trouble getting along with her mother-in-law and what she hopes audiences get out watching her experiences.
International Business Times: Why did you want to be arranged?
Taylor Grubb: David's brother Jordan was the one who arranged us. Jordan has been very involved in my love life in the past and I've always considered his opinions when I begin a relationship with someone new. He's never steered me wrong in regards to relationship advice so I figured I'd give it a shot when he suggested I talk to David.
IBTimes: Why did you want to do the show and have this process filmed?
Grubb: Why not? We thought it was a great opportunity to share love, real issues and a bit of our wedding with long-distance family members that weren't able to attend the wedding.
IBTimes: How long did you guys know each other before getting married?
Grubb: After talking on the phone, texting and emailing extensively, a long distance romance had blossomed between us. We did not become exclusive until late summer of 2014 and then were engaged the first of December — 24 hours after I had returned to the mainland! The engagement was about a year. David and I were married on Nov. 28, 2015.
IBTimes: How did you go about getting arranged? Did you reach out to family/friends/matchmakers?
Grubb: I was living in Hawaii in 2014 and had just gone through a bad breakup when Jordan, David's brother, reached out to see how I was doing being so far away from all my friends and family back in Texas. I wasn't in the best of ways, and Jordan could tell through our Skypes and phone calls which is why he started to suggest that I talk to his brother. Jordan knew I was hurting in a way that his brother could relate to. Jordan saw how mine and David's stories were similar and that prompted him to play matchmaker and arrange us.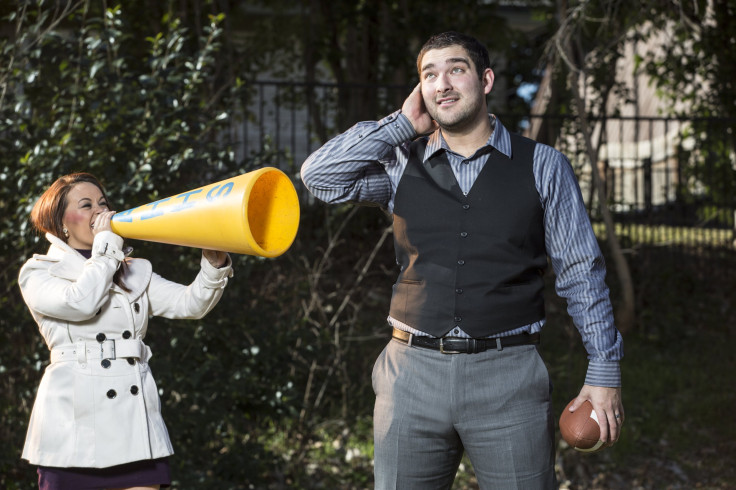 IBTimes: How did your friends and family react to your decision to have an arranged marriage? Is it something typical in your community?
Grubb: I think for those who are skeptical of arrangements or set ups, look at some of the other options you may be choosing to trust in. For example, a dating app typically only shows you 150 characters or less about the person and maybe a photo of them. If you are looking and wanting the REAL thing, let the people closest to you give it a try. They sometimes know you better than you know yourself, and the end result could be finding your one true love.
IBTimes: Your families have some trouble getting along. Did that give you any second thoughts? How did that affect your relationship?
Grubb: It definitely has caused some tension in our relationship. David's mother and I are still trying to get along but until she can remember that her son is married and I should be the new number one in his life, I don't know how much will change.
IBTimes: How are you feeling about watching the show? Nervous? Excited?
Grubb: We are very comfortable with what we were able to film and present about ourselves. In my house, we were raised to believe that even though it might not sound great when it comes out of your mouth, it was still the most honest you felt at that moment. Expressing your feelings is what open communication is all about.
IBTimes: What do you hope viewers take away from watching your relationship on "Arranged"?
Grubb: I hope, above all, that they see we are normal people. I'm not concerned about things like comments (good or bad), or snarky, negative remarks about how we live our lives. Some people will hate everything and they can, because it's their right.
Watch the "Arranged" Season 2 trailer below:
"Arranged" Season 2 premieres Tuesday at 9 p.m. EDT on FYI.
© Copyright IBTimes 2023. All rights reserved.