'Married At First Sight' Season 4 Spoilers: 2 Experts Are Leaving The FYI Show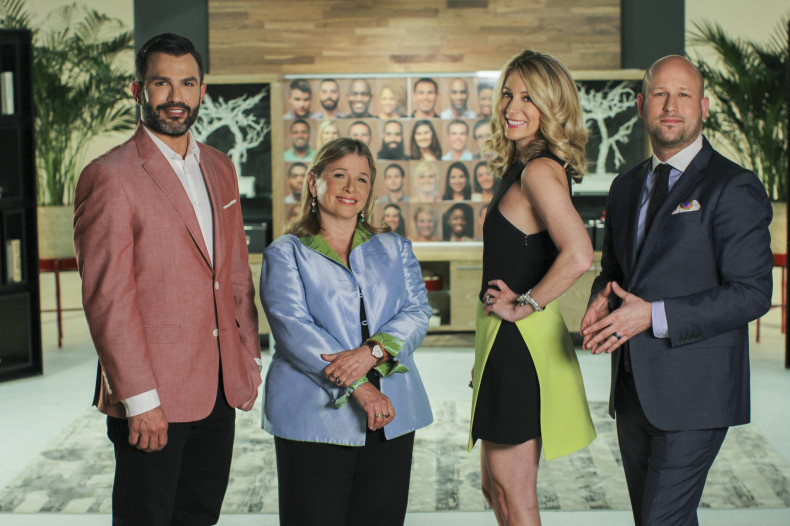 UPDATE: March 10, 10:02 a.m. EST -- Spiritual advisor Greg Epstein also revealed that he will not return. He said that he will be focusing on writing his next book.
Original Story: The couples change every year on "Married at First Sight," but the experts have always remained the same — until now. Two of the four experts on the FYI reality show have revealed that they will be leaving the program. Psychologist Dr. Joseph Cilona revealed his exit last week while sexologist Dr. Logan Levkoff revealed her departure Sunday.
Levkoff used her Twitter account to tell fans the news. She didn't specify a particular reason why she was leaving, but she simply said it was time to move on to other projects. However, she noted that she won't be disappearing from TV for good. "It is time for me to pursue my next television adventure," she wrote. "Please know that these last three seasons have been an incredible journey." Read her entire note below:
Cilona wrote a very similar letter at the beginning of the weekend. Like the sexologist, Cilona didn't give a specific reason for his exit. However, he was sure to note that he had nothing but good wishes for the show and his replacement. "I've decided to say goodbye to 'MAFS,' and pass the baton with deepest well wished to everyone who joins the 'MAFS' journey in the future," Cilona wrote. Read his entire statement below:
It looks like the experts will maintain their friendship, even if they aren't working together. After Cilona released his note, Levkoff posted a photo on Twitter that showed her and the psychologist. Many followers started asking if the two were dating, and Levkoff had to explain that while there was news on the way, it didn't involve her relationship. She was quick to inform fans that they're just the best of friends (and her website notes that she has a husband).
Levkoff and Cilona have both been on "Married at First Sight" since the show debuted in 2014. They've helped match eighteen complete strangers with their spouse. During the course of six weeks, the experts help the newlyweds get through their toughest obstacles. They also assign "homework" for the couples, such as planning a date night or doing something unexpected. Levkoff's assignment was always the memorable fishbowl challenge. She'd give the participants a fishbowl full of intimate questions they had to answer. Several couples giggled their way through these, but some were too shy to even talk about them. Of the nine couples that Levkoff and Cilona helped match, three have stayed together so far.
The two experts make up half of the matchmakers on "MAFS." Spiritual advisor Greg Epstein and sociologist Dr. Pepper Schwartz have not announced if they will stay on the show. FYI had no comment about who will be on the panel of experts in "Married at First Sight" Season 4.
The "Married at First Sight" Season 3 reunion show airs Tuesday, March 7, at 9 p.m. EST on FYI. "Married at First Sight" Season 4 has no premiere date yet.
© Copyright IBTimes 2022. All rights reserved.