Is 'Arrow' Ending? Stephen Amell Asks Writers To Assume It's Final Season
"Arrow" is entering Season 7, and that means everyone involved must start thinking about the show potentially wrapping up. Star Stephen Amell has even requested that the upcoming season be written like it's the CW drama's swan song.
"[The writers] have a very clear vision of what they want Season 7 to be, and what I asked them to do – and it's not up to me – but what I asked of them is to not just assume that we have an eighth season," the Green Arrow actor told Australian outlet The Music ahead of Supanova Comic-Con & Gaming Expo in Sydney. "I wanted them to write like, 'If you have a good idea, and you have something you've always wanted to do or see on the show, then just do it! Do it right now!'"
So is "Arrow" ending? That decision likely won't be made for many months. First, The CW has to decide whether or not they want to renew the founding Arrowverse show for Season 8.
In Season 6, ratings were down nearly 28 percent compared to Season 5, according to TV Series Finale. The show is currently the lowest-rated DC TV show on The CW. It's averaging 1.267 million viewers per week on TV, but the CW also counts digital numbers unavailable to the public. The numbers could be better once streaming views are factored in.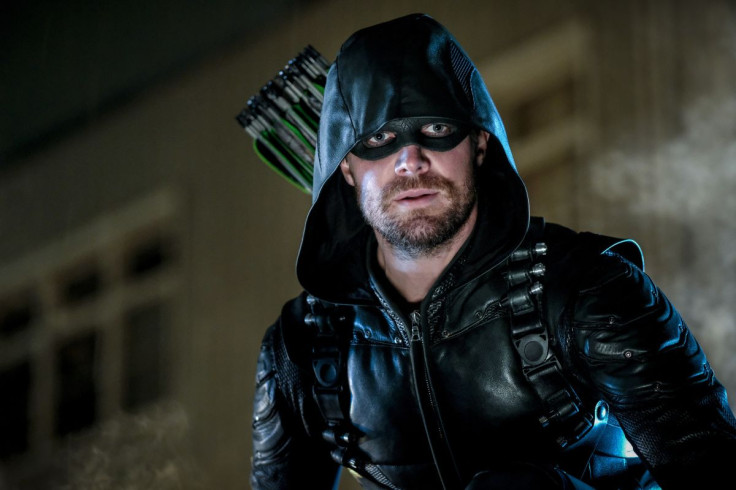 If the network does renew "Arrow," they also have to get cast members to renew their contracts. Some original cast members have been exiting the series. Season 6 said goodbye to both Thea (Willa Holland) and Detective Lance (Paul Blackthorne).
Could Amell follow their lead? In 2016, Stephen Amell wrote on Facebook that he was contracted to play the Green Arrow "through 2019. At least." It seems like it is time for his contract to end after Season 7, assuming it wasn't renegotiated or extended after that post.
Still, it doesn't sound like any decisions have been made. The ratings could be enough and Amell's contract could easily be extended. The actor's request for "Arrow" Season 7 to be written like it's the last is likely just to make sure that the writers aren't holding back any epic stories that they've always wanted to do.
The writers' room also has a new leader. Beth Schwartz, who has been with "Arrow" since Season 1, will take over as showrunner. Former co-showrunner Marc Guggenheim will remain an executive consultant while Wendy Mericle will move on to other opportunities.
"Arrow" Season 7 returns to The CW this fall.
© Copyright IBTimes 2023. All rights reserved.