'Arrow' Season 3 Spoilers: Is Oliver Really Dead? New Theory On What Might Bring Him Back [VIDEO]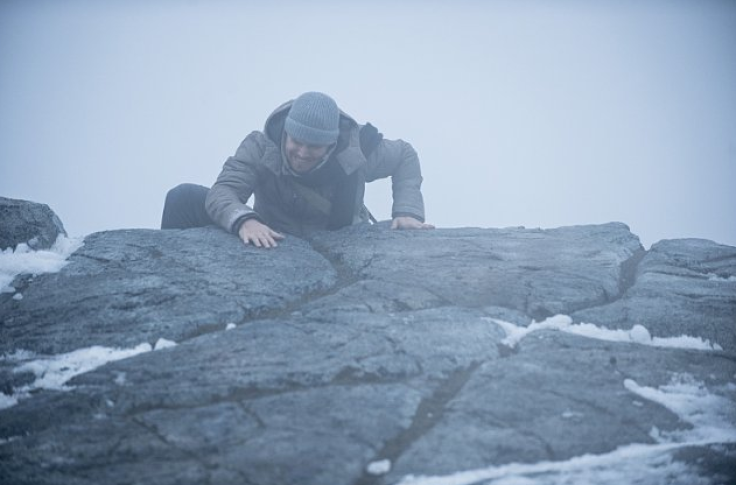 TV shows don't often kill off their main characters, but that's just what "Arrow" appeared to do in the CW series' Season 3 midseason finale. After taking responsibility for the death of Sara Lance (Caity Lotz) to protect Thea (Willa Holland), who had been brainwashed to commit the murder, Oliver Queen found himself stabbed and thrown off a mountain after a trial by combat with Ra's Al Ghul (Matt Nable). But can Oliver really be dead?
Entertainment Weekly has a theory about what might save the Arrow's life. At the bottom of the mountains from which Oliver was rudely thrown are Ra's Al Ghul's Lazarus Pits. The pits are said to have restorative healing powers – Lazarus, after all, rose from the dead. The pits could also explain Ra's Al Ghul's seeming immortality and the fact that he looks much younger than he should, considering what fans know about the mysterious foe. Could the Lazarus pits bring Oliver back?
All other options seem far less appealing. It could be that Oliver really is just dead. That would be shocking because, although the character could live on in the show's trademark flashbacks, there seemed to be a lot of unfinished business for Oliver back in the Starling City present. Oliver has yet to make his transformation to the Green Arrow. Plus, would the show really have Oliver meet his end by taking the hit for a murder he did not even commit?
Watch the promo for the January return of "Arrow" below:
It is doubtful that Oliver is really dead. Will the Lazarus Pits be the thing that brings him back to life? Fans will have to wait to find out. "Arrow" Season 3 returns on Wednesday, Jan. 21, at 8 p.m. EST on the CW.
Is Oliver really dead? Tweet your thoughts to @Ja9GarofaloTV.
© Copyright IBTimes 2023. All rights reserved.
FOLLOW MORE IBT NEWS ON THE BELOW CHANNELS