'Arrow' Season 4 Villain Damien Darhk To Appear On Episode 2 Of 'Legends Of Tomorrow' [PHOTOS]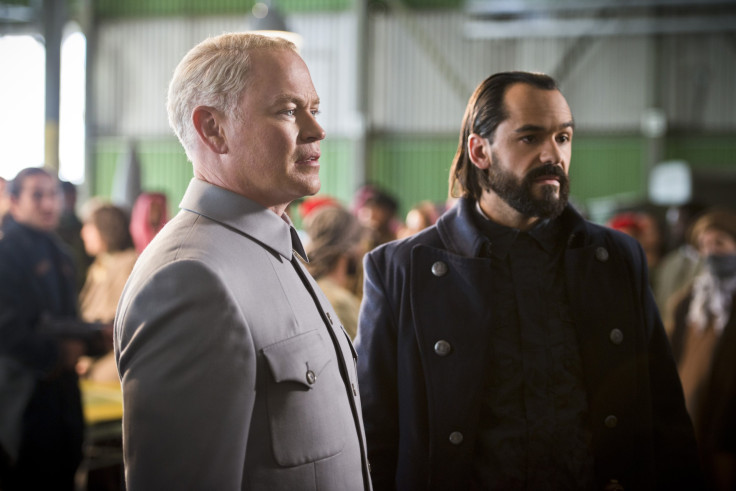 The CW hasn't even premiered the second half of its two-part "Legends of Tomorrow" pilot episode and already there's an exciting crossover cameo on the horizon. According to newly released stills from episode 2 of the new series, it looks like the main villain on "Arrow" will cross paths with the super group earlier than expected.
Damien Darhk (Neal McDonough) has been making life for Team Arrow and Star City a living nightmare throughout Season 4 of "Arrow." Now, thanks to the time travel gimmick that "Legends" hangs its hat on, the character's younger-self will be featured in Thursday's new episode. When a gang of the world's most notorious criminal come together for a meeting with Vandal Savage (Casper Crump), Darhk apparently can't stay away.
According to ComingSoon, the second half of the pilot episode will see the group track the nefarious Savage to a meeting several decades in the past. When a fight breaks out, Atom (Brandon Routh) loses part of his mechanical combat suit and it's collected by someone with less-than-noble plans for the futuristic technology. While it's not explicitly stated that Darhk will be the recipient of the suit in question, he'll definitely show up alongside Savage at some point in the episode. So, the only question now is whether or not his role will be limited to that of a cameo, or if the "Legends" team will need to take down the "Arrow" villain before he's even risen to prominence.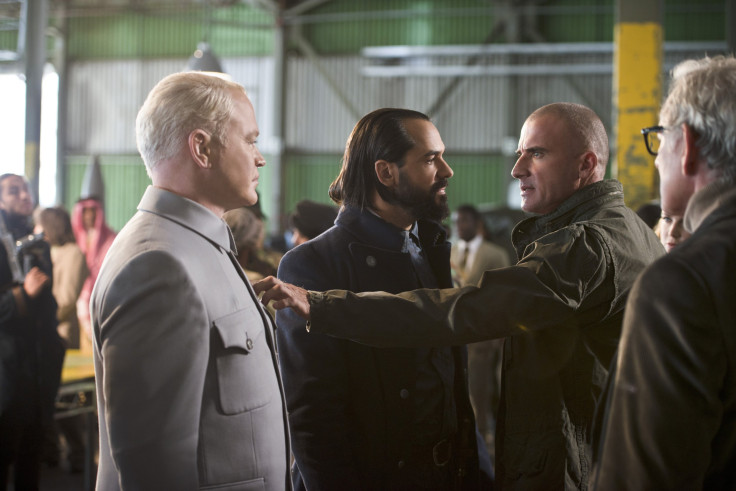 The appearance on "Legends" will mark the first of Darhk's guest cameos on "Arrow" spinoffs this year — assuming his brief appearance during the "Arrow/Flash" crossover event in December didn't count. In October the actor spoke with ComicBook about his crossover roles teasing a slightly different Darhk than fans have seen before on "Arrow."
"You go back to the League — I did an episode of 'Legends' last week — and I look exactly the same in 1975 but you see he's not as confident and doesn't have such an agenda 40 years ago as he does now," he told the outlet. "So it's fun to play the different times, you know? Going back in time with 'Legends,' and 'The Flash,' with 'The Flash,' I'm just this crazy, fun, enjoy everything while I kill everybody type character. It's just nuts."
It was previously revealed that there won't be a lot of "Legends" characters returning to either "Arrow" or "The Flash" in Season 4 or Season 2 respectively. However, the showrunners did admit that "Legends" will benefit from many crossover cameos like Darhk. Already the show has seen both Oliver Queen (Stephen Amell) and Laurel Lance (Katie Cassidy) appeared to help set up the new power team.
"Legends of Tomorrow" episode 2, featuring Darhk, will premiere at 8 p.m. EST on Thursday. Are you excited for the cameo with Damien Darhk? Comment below or tweet your thoughts to @TylerMcCarthy.
© Copyright IBTimes 2023. All rights reserved.