'Arrow' Season 5 Spoilers: Is Roy Harper Returning? Colton Haynes Pictured On Set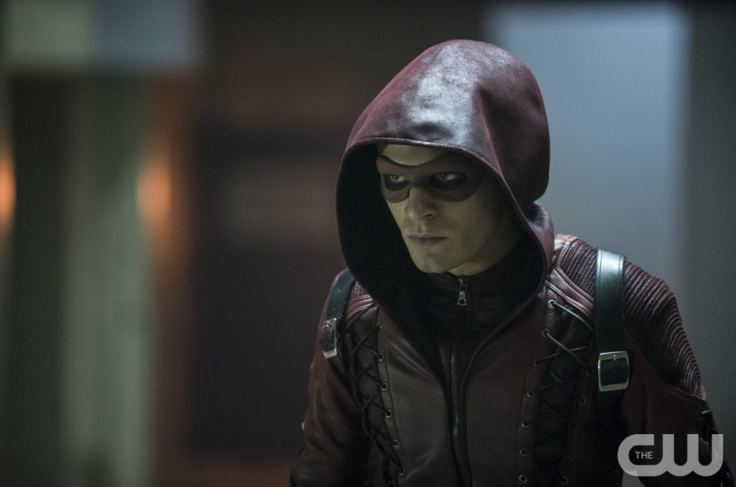 Oliver's new team might have a familiar face. Colton Haynes was pictured on the set of "Arrow" Season 5, prompting speculation that Roy Harper is about to return to Star City.
Echo Kellum, who plays Curtis, revealed that Haynes was on set of the CW superhero show via Snapchat. Neither confirmed if the actor was visiting or working.
Haynes may not have been in Vancouver to film. Over the weekend, his own Snapchat and Instagram accounts revealed he was hanging out with Emily Bett Rickards from "Arrow" and Tyler Hoechlin from "Supergirl" (who used to work with Haynes on "Teen Wolf"). He could've just been in Canada to see old friends.
The actor revealed to Entertainment Weekly earlier this year that he left "Arrow" after Season 3 to take care of his health. He has anxiety that makes him physically ill, and he needed some time out of the spotlight. However, he is making his way back to TV.
Following a brief appearance in Season 4, Roy is expected to return to "Arrow" Season 5 at some point. "I get to come back on a few episodes of 'Arrow' next year," the actor revealed in May at France's Justice Squad Convention (via Screen Crush).
With Thea (Willa Holland) taking a step back, it seems like perfect timing for another red archer to join the team. Unfortunately, if Haynes is appearing early in Season 5, don't expect him to stick around for long. The 28-year-old also has a new role on Fox's comedic horror show "Scream Queens."
Luckily, Oliver (Stephen Amell) will have other new heroes to help him. "Arrow" Season 5 will introduce several amateur vigilantes that Oliver will take under his wing.
"Arrow" Season 5 premieres Wednesday, Oct. 5, at 8 p.m. EDT on The CW.
© Copyright IBTimes 2023. All rights reserved.