'Arrow' Star Colton Haynes Explains Why He Waited To Address Sexuality After Coming Out As Gay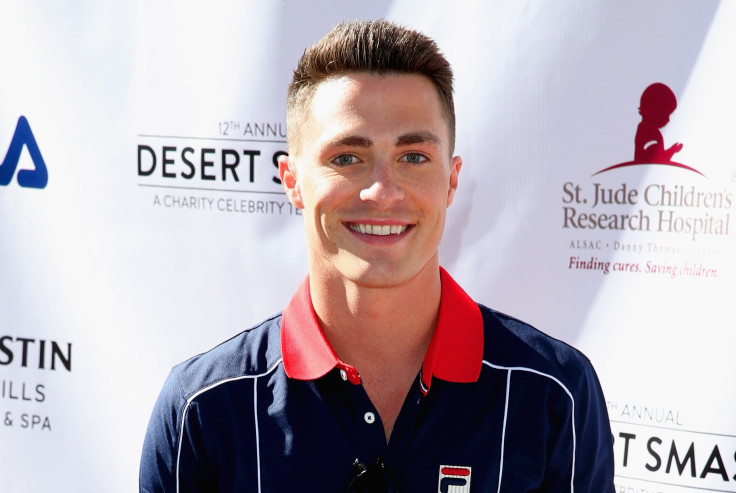 Colton Haynes is no longer staying quiet about rumors regarding his sexuality. It's long been speculated that the "Arrow" actor is gay, but besides a cryptic Tumblr post in January, he's kept quiet about that part of his personal life. That is, until now.
In a candid interview with Entertainment Weekly, Haynes confirmed that he is in fact gay and explained why it took him so long to come out. "I wasn't ready to be back in the headlines," Haynes told the outlet about his Tumblr post in which he alluded to his sexuality. "I should have made a comment or a statement, but I just wasn't ready. I didn't feel like I owed anyone anything."
As previously reported, a fan posted a message on Haynes' Tumblr page saying he was "excited" when he learned that the 27-year-old actor had a "secret gay past." The Huffington Post claims the fan was referring to old modeling photos that showed Haynes kissing another man. The "Teen Wolf" star responded, by writing on Tumblr, "Was it a secret? Let's all just enjoy life & have no regrets."
Speaking to Entertainment Weekly, Haynes said it takes time for someone to want to publicly address their sexuality. "But I felt like I was letting people down by not coming forward with the rest of what I should have said," Haynes told the outlet. "People want you to be that GQ image that you put out, but people don't realize what's it's like to act 24 hours a day … People who are so judgmental about those who are gay or different don't realize that acting 24 hours a day is the most exhausting thing in the world."
Shortly after Haynes' interview was published, celebrity photographer Tyler Shields posted an emotional message on Instagram praising him for owning who he is. "I met Colton Haynes in 2009 he was brought to my house and we met and talked about shooting at that time he had not done much but there was something magical about him the first time I shot him it was very clear he would be a star sadly the only thing keeping him from being that was him he was shy not in conversation but with his identity over the years," the lengthy post read.
"Today the man came out and as I am not gay I can't speak on what it must have been like for him I certainly can comment on watching him grow and many of my other friends who this business had made to believe that you can't be who you are and be successful," it continued. "In the 7 years I've known Colton he has changed but even more exciting the world has changed and for any kid out there if you are gay straight weird normal crazy or just have ideas people tell you are impossible never doubt yourself never let some ones else's fear become your own embrace who you." You can read the full message below:
© Copyright IBTimes 2023. All rights reserved.