'Arrow' Season 5 Spoilers: Why Oliver Is Considering Killing His Enemies Again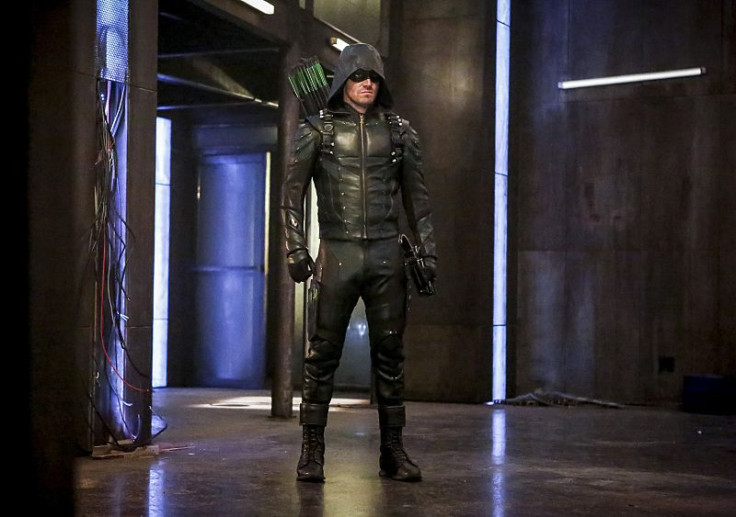 The latest "Arrow" Season 5 trailer showed Star City's hero making a shocking step backwards. Oliver is considering killing the bad guys again. Though he used deadly force in the early seasons, by Season 3, Oliver determined that he had to be better than the people he was fighting. He'll rethink that decision though, and executive producer Wendy Mericle gave some insight as to why.
Oliver (Stephen Amell) stopped killing in memory of Tommy (Colin Donnell), but it's Laurel's (Katie Cassidy) death that makes him reconsider. "I think this speaks to the threat that Damien Darhk presented and ... Laurel died. What they're taking on as vigilantes is a serious business," Mericle told TV Guide. "People can die out there. And as he says in the premiere, if he's not willing to go to that place, he shouldn't be out there at all. So I think it really sets up the framework for this season."
The Season 5 trailer hints that he might not get a lot of support on this issue. "Putting killing on the table is a huge step backwards. That's not what she would have wanted," Thea (Willa Holland) tells her brother in the video above.
As always, Oliver is trying to make Star City a better place, but he wants to make lasting changes. "He's going to be looking back at what he's done and what he's accomplished and he's assessing that," Mericle added. "But he's also looking forward to think about, 'What is my legacy going to be? Is it going to be the legacy of a hero, or the legacy of a murderer?'"
While Oliver considers embracing his lethal force, Felicity has to cope with the guilt of doing the same. When she rerouted a nuclear bomb in the Season 4 finale, she killed thousands of people. "Coming out of that, trying to figure out what that means and trying to figure out what kind of person would do that," Mericle continued, "and the complexity of the decision and how it was made, will really complicate [things] and give her what we hope is a very rich storyline this season, in terms of how she will deal with the guilt of that."
The focus on death isn't the only callback to Season 1. "Arrow" Season 5 will embrace its roots and return to villains who aren't magical, like Tobias Church (Chad L. Coleman) and the mysterious Prometheus. The flashbacks will also show Oliver becoming the version of him viewers met in the pilot. It's the final year of the glimpses into Oliver's past, and viewers will find out how he joined the Bratva.
"Arrow" Season 5 premieres Wednesday at 8 p.m. EDT on The CW.
© Copyright IBTimes 2023. All rights reserved.