Arsenal News: VIDEO Highlights Of Aston Villa Win, Latest Transfer Rumors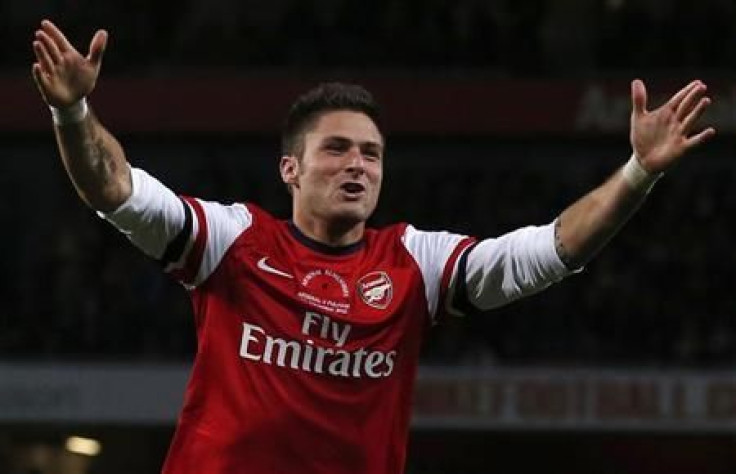 Arsenal continue to be immersed in transfer speculation, as the winter deadline closes at 6 p.m. ET and 11 p.m. GMT on Monday. The Gunners have been linked to an elite midfielder, though the chances he will join the club this week are extremely slim.
Daily Star reported that Marco Reus is set to move to Arsenal, with Wenger considering paying the £20 million release clause in the German star's contract that goes into effect this summer. The Borussia Dortmund star is almost certain to leave Germany, with the Bundesliga club in jeopardy of being relegated. Dortmund are currently in last place after 18 games with just 16 teampoints.
Reus, 25, is considered among the top attacking midfielders in Europe. He has 23 appearances for the German national team, with seven goals to his credit. Reus was paired with Mario Gotze in a prolific midfield partnership for the World Cup champions. He joined Dortmund in 2012 after featuring for Borussia Monchengladbach in 2009, enjoying notable success with both clubs.
Reus has been on the radar of several top clubs in recent months. German publication Bild reported last week that Bayern Munich will not pursue Reus, opening the door to a move to the Premier League. Manchester United and Chelsea are still interested in Reus, but Arsenal are apparently the favored team due to his admiration for Wenger, according to Express.
Should Reus join Arsenal, the midfield would enter the 2015-2016 season with arguably the most heralded unit the club has seen in years. The club already has a strong midfield, but has been hampered by injuries. Mesut Ozil, Aaron Ramsey, and winger Theo Walcott have missed significant time due to injuries. Jack Wilshere, who is currently sidelined with an ankle injury, is reportedly progressing faster than expected and could return to action by the end of February.
Since acquiring Ozil in the summer of 2013, Arsenal have changed course from their previous transfer strategy of fees that were under £20 million. Adding Reus will be another expensive move to strengthen the club after Arsenal dropped £42.5 million for Ozil, and £35 million for Alexis Sanchez in 2014.
Meanwhile, Arsenal have been on a hot streak. The Gunners have five victories in their last five games in all competitions. They are currently in fifth place in the Premier League, but tied with Southamption in team points (42), and are just five points behind second-place Manchester City.
On Sunday, Wenger's side thumped Aston Villa at the Emirates Stadium, 5-0. It was a convincing rebuttal to the Villa's shock victory in their last visit to North London, when they defeated Arsenal on opening day in 2013, 3-1.
Ozil scored and added an assist to lead Arsenal. The Gunners lead 1-0 at halftime on Olivier Giroud's left-footed strike in the eighth minute. The floodgates opened after the 56th minute, when Ozil, Walcott, Santi Cazorla, and young Hector Bellerin scored in a nightmare game for American goalkeeper Brad Guzan.
An IB Times staff reporter contributed to this report.
Here are highlights from the match:
Arsenal 5 - 0 Aston Villa All Goals and...by funnyno1
© Copyright IBTimes 2023. All rights reserved.