Arsenal Transfer News: Casillas, Rooney, Cabaye And Guaita Discussed In Latest Speculation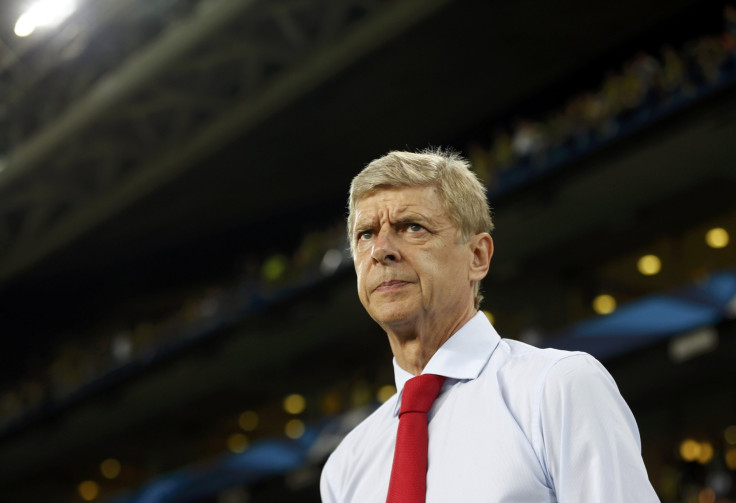 Arsenal may be set to experience yet another blow in the summer transfer window with Paris Saint-Germain expected to bid £20 million for midfielder Yohan Cabaye, according to reports on Wednesday. Both The Independent and the Daily Mail have claimed that the French champions are set to come in with an offer that would double the £10 million bid made by Arsenal for the France midfielder in recent days.
PSG's interest in the Newcastle man has been speculated for some time, with the club now managed by Laurent Blanc, who coached Cabaye when in charge of France. Newcastle angrily rejected Arsenal's initial offer, which came just before they began their Premier League campaign against Manchester City. Cabaye was subsequently left out of Alan Pardew's squad for the 4-0 defeat.
According to Sky Sports, it will take an offer of between £18 million and £20 million for Newcastle to consider entering negotiations. If PSG are prepared to meet that valuation then it could well represent the latest disappointment for Arsenal. The Gunners have already missed out on targets Gonzalo Higuain, Lars Bender and Luiz Gustavo, while Luis Suarez now looks set to stay at Liverpool.
However, there is conflicting reports on PSG's interest. ESPN sources claim that Cabaye is not close to moving to the French capital, while Sky Sports informers are of the belief that the 27-year-old is keen on a move to the Emirates.
Meanwhile, the Daily Mirror has reported that Arsene Wenger is now "desperate" to sign a goalkeeper. Wojciech Szczesny again looked something of a liability in Saturday's 3-1 defeat to Aston Villa on Saturday, after the young Pole had been left out of the side toward the end of last season.
The latest name on Wenger's radar is Valencia's Vicente Guaita. Talksport reported that an Arsenal representative was in Spain on Tuesday to try and arrange a deal for the 26-year-old. However, despite Guaita only being a substitute in Valencia's opening match of the season, the club are in no mood to sell.
"Guaita is a class keeper and we have no need to sell," president Amaedo Salva told Las Provincas. "To allow him to go, we would study the price. Currently the value is €30 million (£25m). At Valencia what we want is to continue, although his agents have reported that if you are a substitute, you had better find a way out.
"This doesn't sit right with the board. If you do not play every week, you have to show more respect to Valencia."
While Stoke's Asmir Begovic has also been strongly linked, the Daily Mail recently made the bold claim that Arsenal were interested in Real Madrid's Iker Casillas. After being out of favor with Jose Mourinho last season, the Spain international was expected to return to his previous prominence under new boss Carlo Ancelotti. Instead, Casillas was left on the bench as Diego Lopez started Madrid's opening match of the season on Sunday. Still, it appears likely that Casillas won;t move on just yet, while Arsenal would doubtless face serious competition for the 32-year-old's signature.
As Arsenal still look to bring in a top-quality striker, the Daily Mirror believes that Wenger has not yet given up hope of signing Wayne Rooney. Chelsea boss Jose Mourinho has said that he will put in a third bid for the unsettled Manchester United forward after the two sides meet on Monday. Yet, United have insisted that the England international is not for sale.
© Copyright IBTimes 2023. All rights reserved.