Arsenal Transfer News: Is Wenger Pursuing Benzema, Rabiot, Gotze, Aubameyang?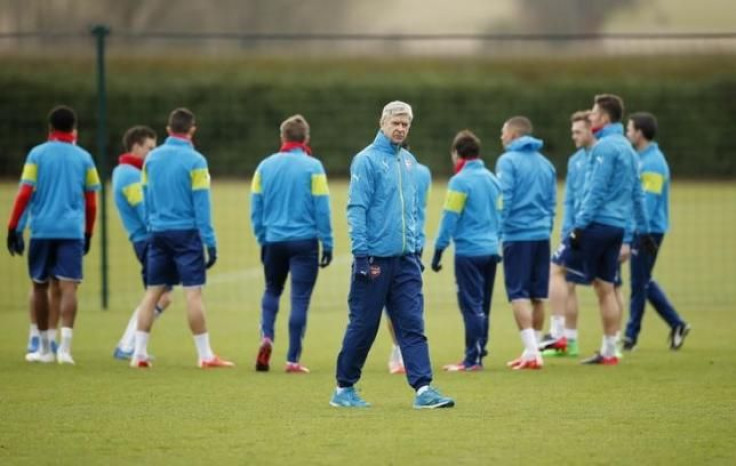 It's been a very uninspiring transfer session for Arsenal. The lone signing, Petr Cech, was not exactly on top of his game when Arsenal fell to West Ham United, 2-0, at The Emirates Stadium in the Premier League season opener. And with the Gunners lacking in a world-class striker and defensive midfielder, it seems that Arsene Wenger may not be addressing the urgency of his restless supporters.
Arsenal have not won a Premier League title in over a decade, and have not even finished in second place in quite some time. Yet, local rival Chelsea look like they have the right roster to defend their title, and Manchester United have been arguably the most keen on a reversing their fortunes since the departure of Sir Alex Ferguson with several new additions to their squad. Wenger's lack of activity this summer might be cause for concern for their title hopes, but the options that have been presented don't seem to be promising.
According to multiple reports in the British press in recent days, Arsenal have shown interest in Karim Benzema, Pierre-Emerick Aubameyang, Mario Gotze and most recently Paris Saint-Germain midfielder Adrien Rabiot. None of the four currently have much of a chance of landing in north London for a variety of reasons, and Wenger has not openly stated that there has been any serious bid on any of them.
Benzema has been the hottest rumor, but it also seems the least likely. Real Madrid would almost certainly need a superstar striker in place if they decided to part ways with the 27-year-old, and so far new manager Rafael Benitez has not made a new deal for a forward and there are no reports that one is imminent. Arsenal would also have to pay roughly £45 million for the Frenchman's services, and that might be too steep for even deep-pocketed teams like Chelsea and PSG.
Aubameyang, a speedy striker who can also play at a wide position, was the subject of reports of a £28.3 million bid from Arsenal in July. Nothing materialized, as Borussia Dortmund have previously stated that the 26-year-old is staying with the club. On July 31, Aubameyang even signed a contract extension to stay with the Bundesliga club until the summer of 2020, yet reports still persist from the likes of the Telegraph that the Gabon international could join the Gunners if a deal for Benzema fails.
Gotze, who has been linked to an Arsenal move by Metro, seemed like a possible candidate to leave Bayern Munich, but it's unclear why Wenger would want to add him. Arsenal have more than adequate playmaking options with Mesut Ozil, Santi Cazorla, and even Jack Wilshere when he returns to full form in two weeks. Meanwhile, Gotze earns nearly £100,000 pounds a week with Bayern, and there is no substantial reason why the German titans would want to weaken their depth as they attempt to win the Bundesliga title and Champion League in 2015-2016.
"He has informed the club that he wants to stay, and wants to assert himself here," Bayern CEO Karl-Heinz Rummenigge said. "If there's no new initiative from him, it's the end of this story."
Telegraph cited French publication Foot365 in a report that Arsenal are lining up a bid for Rabiot, and Metro reported it would come at a cost of £20 million. The 20-year-old has 53 appearances with PSG, and Wenger has always shown a proclivity to sign young French players. Still, a move for Rabiot seems like quite a stretch. PSG, a club with Champions League title aspirations, have insisted that Rabiot is not for sale, and much of the chatter about his possible move from Ligue 1 has come from his mother, who also happens to be his agent.
© Copyright IBTimes 2023. All rights reserved.